News

2.93 GB
Maybe better video compilation in the world! High quality video clips with only hardcore and extreme sex! Typical for adult movies oral and anal action, group sex and double penetration, fetish and latex and also you will see unallowed in USA vaginal and anal fisting.
Sit back and enjoy this very long and perversed european porn movie! And today you receive 30 additional minutes of hardcore action!
What kind of fetish are you into latex, anal, beautiful women dressed in leather or even better how about a maid's outfit? Does this sound like fun then you have cum to the right place. These girls are going to give you what you want in pairs and by themselves, they aim to please. You gotta love Germany.


1.5 GB
True lesbians getting down and open in the most amazing of hardcore sex releases. This has everything every lesbian release should have: scissoring, sex toys that look like belt sanders, massage oils, slow, sensual kissing, rubbing, and licking… The list goes on and on and on and on… And so will you if you watch even one scene of this amazing lesbian massage release. An hour and a half of it here and it's crazy to think this is just the first part!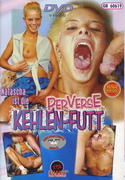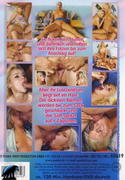 947 MB
They fuck like stupid little gilrs they are, and get their cunts enlarged to the limits by big cocks!
But what they can do with their throats you gotta see it!

696 MB
The slave looks eagerly into the air vents of his mistress. The first drop can be seen, then the lock will open completely and the golden shower poured over his body … with legs spread wide she lies on the sofa. A fist pushes slowly into her cunt. More and more is her pussy stretched … Harry S. Morgan with a report about people and their most perverted desires. Chasms are opening up ….

1.36 GB
With a bevy of buxom California blondes and brunettes like these, who needs to watch Hasselhof and his miniscule crew of lifeguards? These ladies will not only come running in their pink bikinis to save the day, but after your harrowing experience they'll give you a blowjob to make you feel better too! 16 girls in all give it up, spread it, and wet themselves just for you. Think Pink – the juiciest color of them all!

1.37 GB
Watch in here the hottest scenes from the serie "Teen Town". Young and wet girls masturbating, licking or fucking. That you shouldn't miss!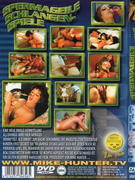 856 MB
Jacques Marbeauf (in a wig) plays the director of a matchmaking institute, though it seems to be mostly down to him and his female staff (including Maya) to satisfy the sexual needs of their clients, amongst whom we find a nymphomaniac, a lesbian and someone who just needs a quickie during his lunch break. There are also a few fantasy sequences, and in one of those Marilyn Jess (also in a wig) plays around with a large snake.