News

1.4 GB

1.1 GB

585 MB
Big, fat bitches with gigantic boobs and huge asses are going to have some hard fuck… But only the real man will fulfill their dirty dreams!

1.2 GB
Jacquie & Michel s'offrent une semaine en Italie et partent à la découverte des "mamas" locales.Contrairement à l'idée reçue, vous verrez qu'elles pensent plus à la bite qu'à nourrir leur famille.

1.08 GB
Von wegen, Muttis interessieren sich für andere Dinge als für Sex. Im Gegenteil! Diese fünf üppigen Vollweiber sehnen sich nach einem jungen Hengst, der sich an ihre prallen Natur-Titten schmiegt, an ihren Nippeln nuckelt, fest zu packt und sie mit seinem strammen Rohr mit harten Stößen zum Orgasmus treibt. Eine Wonne für Auge und Schwanz!


795 MB
Horny Dairy Maids Drain Their Milk Filled Jugs Engorged boobs ready for milking! You'll be udderly shocked when you see British wet nurses point their swollen nipples, squeeze their bloated boobs, and squirt out jets of fresh milk all over themselves and all over the studio set. If you've never seen lactation DVDs before, Milking Mamas is the one to get.

1.36 GB
Wenn Mama Lust auf Arschfickerei bekommt, dann…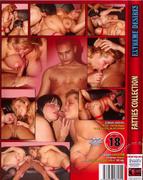 925 MB
We are going to satisfy your every desire… especially your desire for plump pussy! The big girls put on some lingerie, dab on some makeup and go to work, fucking the hell out of these studs!


700 MB
Hab ich nicht einen schönen Busch, Papa? Leck schön Mamas Fotze!