News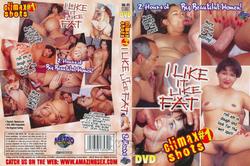 732 MB
Two hours of big, beautiful women! More bounce to the ounce! More cushion for the pushing! Roll 'em in dough and look for the wet spot! Fat chicks need love too, and these chubby chicas certainly get it! Watch these flubbos get pounded like pros and come back for more!

1.22 GB
The assholes are tight, and the time is right for ass to mouth blowjobs and cheek spattering facials! If you want to see some hard core butt fucking and sweet pussy fucking – check it out.

748 MB
Metro and Toxxxic bring you big tits! Round, bouncy and ready to roll, these top heavy babes give you more than an eyeful. These cum-soaked cunts are ready to eat it all and spread those pussies and ass cheeks! Cum along for the ride and watch their milk jugs jiggle as they get fucked hardcore!