News

700 MB

869 MB
Levels of sexual depravity only the Germans seem to achieve! Hot Euro chicks and the fellas that have no problem completely debasing them!

785 MB
Unersättliche Schwanz Sucht.


700 MB
Heisse Rhythmen, scharfe dancing queens, wilde fickereien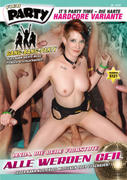 2.34 GB
Linda, die geile Fickstute.

995 MB
Es ist wie man es sich vorstellt: Der Künstler versucht verzweifelt nach Inspiration für sein neues Werk, während seine Freundi sich schwer vernachlässigt fühlt. Dabei wären sie ein perfektes Paar. Allerdings will Conny Dachs einfach nichts für seine neue CD einfallen. Langsam macht sich so etwas wie Panik bei ihm breit. Auch seine Freundin, Sina Berger, leidet zunehmend unter seiner kreativen Ladehemmung. Und so kommt es wie es kommen muss: Ein jeder sucht sich zu trösten, abzulenken oder ganz einfach auf einen zündenden Gedanke zu kommen.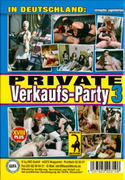 700 MB
Hier findet sie statt: die 3. private Verkaufsveranstaltung in Deutschland, bei der kein Schwanz in der Hose und keine Fotze trocken bleibt! Sehen Sie selbst!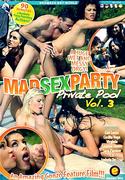 698 MB
What's better than jerking off while watching a hot chick get fucked? Jerking off while watching 10 of them get fucked, suck cock and dyke-out XXX hardcore for an hour and a fucking half! We're talking about wet and raunchy fun in the sun, where some of Hungary's finest babes get some serious pussy annihilation by a few lucky-as-fuck dudes by the pool who penetrate the babes mercilessly for 90 full minutes, one huge thrusting and gyrating mob of sex, covered in water, sweat, cunt juice and, eventually, load after load of hot gooey splooge.


965 MB
It's a non-stop peeing free-for-all in this explosive limited edition video featuring The Best Of Peeing volumes 1, 2, and 3! Watch your favorite girls fill up buckets of their sweet yellow juice. These girls must be drinking lots of water because the flow never stops. Pee you later!