News

700 MB
You'll get plenty of petite tenderoni's who love tender touches and big, kissable cocks to fill their entire mouth and throat! Not to mention the anal action you crave with the crème of the crop shot inside of their warm, tight holes. Don't worry, they want you to cum inside – where it's "real hospitable", so don't be shy!

700 MB
Una Madre in Vendita features three scenes worth of pot-luck. But don't worry, fear not, because you're the luckiest sonuva gun to be able to pull his trigger to these busty olive complexioned babes! Sexy breasts, flat stomach's and gorgeously shaped legs and pussy's has a wager that you'll blow your wad tenfold by the time this movie is done, and you'll be reeling trying to figure out a way to go again!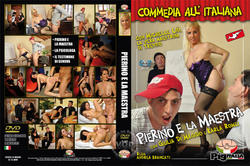 1.22 GB
PigItalia presents "Pierino El La Maestra" starring Michelle Lio, Giulia Di Maggio and Karla Romei. These boys have a thing for women with authority. Manuel and his friends are infatuated with Mrs. Lio and when she leaves the classroom to use the restroom, they sneak to take a peek. Caught in the act, Manuel is slightly embarrassed yet very turned on by Mrs. Lio's confrontation.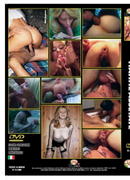 754 MB
Le mamme sono belle e buone ma anche delle……….gran maiale!!!

645 MB
Perverted and horny anchorwomen fucking like mad…