News

700 MB
Just because you get old, or are ugly, does not mean that you don't have a sex drive and want to fuck! This video is a testament to both. Watch as some wrinkly, old, fugly people prove they still like to fuck, suck dick, get their pussy eaten, and participate in orgies! Throw in a little infantilism sex, and you pretty much have this movie!


700 MB
If I hadn't seen it with my own eyes I wouldn't believe how well these mammas can suck suck! These moms won't stop till the last drop! The older these women get the more hornier they are. It's easier on the eyes if you don't have to see the guy, especially since you probably want to imagine YOU'RE the one doing it, and what better way than with POV No. 8? Come watch six grannys in action!

1.1 GB
These mature German sluts just never give up! Girls just wanna have fun, and all, but this is ridiculous! Isn't there an age limit?!


746 MB
The next time you take a trip to German just forget about your visits to the beer halls and just hop on over to some nice cheap pussy and get your American cock sucked off by a native! You won't regret it – you can even send your mates back home a postcard telling them about all the hot German coochie you nailed, just like in this video!


1.36 GB
Wie der Name schon sagt wollen diese heissen Girls mal so richtig in den Arsch gefickt werden.

1.02 GB
Why not catch the fish on both sides of the lake…If you get a bigger chance to find something to fuck. There is no problem for these guys to suck a big cock or for the girls to lick a pussy. It the best of both worlds in this gender bending fuckfest! These guys and gals can't make up their mind on what they like best…so they take it all! Watch these switch hitters bounce from his ass to her pussy and back again until they blow their hot man seed in everybody's faces!

833 MB
If you dig chicks with dicks, you'll love Fresh & Beauty! Cum on in and check out these hot sluts who have great tits, pretty faces and big cocks! Lots of dick in the mouth action! Plenty of red-hot ass fucking scenes too! It's kinky and smokin' hot and just for you! Enjoy!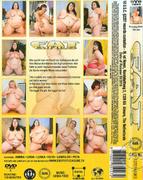 1.09 GB
Like a big round ass to grab onto? The bigger the cushion the better the pushin'! Flip 'em over and they look even better! It's more to love!