News

1.3 GB
More pregnant woman fantasy… I've got a 'growing' appreciation for a woman who's breasts and thighs have swelled under the gun of new life. Their skin is so radiant with all the hormones and biological subtleties of their 9 month cycle. Here we have a welcoming group of amateurs, all with buns in the oven, who want to get their rocks off getting our rocks off. Excellent amateur footage that requires no rubbers.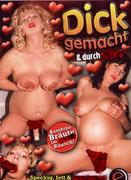 650 MB
Seitdem Sonja, 9. Monat, schwanger ist, wachsen nicht nur ständig ihre Titten, sondern auch die Lust aufs Ficken. Fast täglich lässt sich der schwanzgeile Wonneproppen von zwei Schmierlappen aus der Nachbarschaft durchziehen und vollrotzen. Auch Heike, 8. Monat, und Freundin Judith, 6. Monat, haben Elefanten-Ärsche und sehen aus als hätten sie einen Fußball verschluckt aber zwischen den behaarten Schenkeln juckt es wie verrückt. Kugelmaus Britta, 7. Monat, behaart bis zum Bauchnabel, so wie Friseuse Petra, 10. Monat, blond mit riesigen Eutern und Cousine Birgit, 5. Monat, die sich sogar in den Hintern ficken läßt ergänzen den Reigen unser triebigen, trächtigen Milchkühe.


1.12 GB
Nach der Begutachtung des Riemens wird abgetrunken! Auch wenn ich nicht schon schwanger wäre, hätte ich heute keine Angst, aufgepumpt zu werden: erstens gibts vom Spermatrinken keine Kinder und beim Arschfick kann auch nichts passieren!