News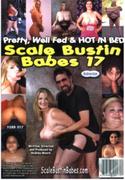 944 MB
Roxie's husband found out she was videotaped by Rodney when she came over to audition for a modeling job, and he witnesses her give in to Rodney's advancing and the hard spanking her butt and boobs took which she totally enjoyed.
Now he's turned on by the whole S&M thing, and has worn out the tape watching her suck Rodney's cock. He craves more visuals, so he sends her over to Rodney's with her hands bound behind her back.
But Rodney's busy, so Roxie has to get on her knees and beg Rodney to spank her more and fuck her mouth with his cock. This time, he doesn't stop there. He pounds away at her ass, thrusting in and out of her sphincter till he explodes all over her face


1.35 GB
It's Chloe's first time dancing the pole and Caroline is showing her the ropes. Lucky for Rodney, he gets to be the test customer for her. Caroline shows her how to dress, how to lap dance and how to keep a loyal customer by sucking their cock. Together, they both take him deep down their throats, sucking and slurping his cock and balls. It seems that Chloe is a cock-starved little slut, because Caroline can barely stop her from sucking that rod. Of course, she's busy getting her pussy licked by a happy Rodney. When he cums on their faces, the girls eat it off each other with kisses and licks.

2.02 GB
There's a stigma that all girls need to be shaved, which leaves these horny hairy girls ripe, ready and willing to get nasty all up on some dick! Rodney Moore simply loves those hairy girls! Nothing seems to get Rodney more in the mood then seeing a gorgeous gal with an equally gorgeous, unshaved and au natural pussy! Featuring Rodney Moore, Betsie Pixel, Nikki Daniels, Rosie Cheeks, Teeny Tanya and Jonny Brightside!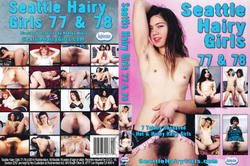 2.53 GB
7 Totally Unshaved Hot & Horny Hairy Girls!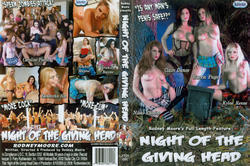 700 MB
These horny sluts crave cock so much that they will even come back from the dead to get some. These sperm zombies attack that hard stiff dick for more and more cum.
There is only one thing on their minds and that is cum. "IS ANY MAN'S PENIS SAFE?" These blow job zombies will leave you with a craving for cold suction!

1.13 GB
Hefty babes lookin` to score! Well fed and more than a handful in bed!

785 MB
Hosen runter Schamlos offnet Tate ihren Ledermantel auf der Dachterrasse. Was sehen da meine Augen? Ein dicker wollustig geiler Busch zwischen den Beinen, ihren Schlupfer hatte sie bereits auf den Knien. Welch ein versautes Luder, was sie mir auch beweisen wollte. Felice treffe ich am Bootsanleger. Sie hat einen Blick, der Eier zum Kochen bringt und eine behaarte Mose, die Schwanzkaliber XXL verschlucken kann. Skylar uberrasche ich beim Shoppen. Sie tut schuchtern, die kleine Sau, dabei hat dieses Sexmonster einen barigen Sexwolf zwischen den Beinen, der nur darauf wartet, hart gefickt zu werden. Die niedliche Lynn und die hei?e Gina lassen sich scheinbar gar nicht bandigen, sie sind eben echte kleine haarige Saue. Viel Spa?, Euer Rodney…

1.71 GB
6 Totally unshaved hot & horny hairy girls! With Olivia & Bridgette King.

693 MB
Pretty, Well Fat and Hot In Bed!