News

850 MB
These big women may not be as appealing to everyone, but boy are they hot. They will work twice as hard to please you, and will stop at nothing before they`ve had a taste of your cum.

1.51 GB
The highly anticipated solidarity porn movie, porn and charity!

2.7 GB
Almost 3 GBs of beautiful gals getting groped, licked, kissed, foreplayed, fucked, and came upon in the back of a passenger van. The scenes vary greatly in style of womanly flesh but each and every single woman is downright amazing. Big busted babes. Tiny tight pussy types. All of them complete dime pieces who know how to suck a cock just as well as they know how to take one deep. Excellent compilation.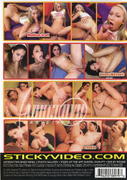 1.18 GB
Always nice to watch Teen slut. They do not shy and quite actively fuck without fear to experiment with sex. And their bodies are pleasing to the eye with youth and beauty of form.


0.98 GB
These sexy ladies unleash their pussies and adore being sprayed with cum. Furthermore, their greatest pleasure is being fucked deep and hard in the ass. They fuck themselves with dildos and once their pussies are nice and wet, they're left to be pounded well by hard cocks


2.18 GB
They are the most beautiful pornstars in Europe, but they are the biggest! These sluts have got plenty of cushion for the pushin' and our young studs have got their hands full with these horny fatties. It's not just their tits that bounce up and down when they get fucked hard – their bulging bodies shake all over as they take cock!


2.30 GB
Look at these German girls go! These nasty sluts have the the biggest honkers you have ever laid eyes on! These hulking hogans bounce and sway as their dripping hole get rammed raw by huge penises! these chicks are the best at hardcore nastiness, and each scene is sure to end with a massive cumsplosion!

1.36 GB
0.98 GB