News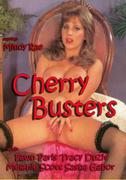 698 MB
A couple rents out the summer house for two weeks to two women. They are invited for a drink, but decline the offer. The two women envision what it would have been like to stay for a drink with the couple. Since, they caught them out in the yard when they were just getting dressed from having sex right under the tree. The wild visions of orgies and wild sex parties.


464 MB
The first installment of the anally fixated series was a revelation when it was released in 1982. Director Hal Freeman was one of the first to recognize the ultimate erotic allure of back door boffing, and his searing collection turned heads among fans and film makers alike. The action is strung together very loosely by a young couple who spy on their apartment complex neighbors as they engage in all manner of booty busting bedlam.


845 MB
Those precocious college sluts are at it again! They haven't even been to biology class yet, but they're holding court with every man on campus, demonstrating the birds and the bees. These gals are even proficient at math; they can demonstrate a threesome with their eyes closed (and their mouths open). Two co-eds taking their "orals" on the course, "Sex and the Liberated Woman," receive an "A+", thanks to their hard-balling professor. Let's see what's up next for these young college chicks are up to next!


785 MB
Despite not being able to understand the story, I have to admit that this was among the best nunerotica titles I've seen to date. The sex was outstanding with plenty of anal and oral. The women were just gorgeous. Salieri was careful too choose performers who had no tattoos and their nails were plain and unpainted making it easy to believe they were nuns.


700 MB
The plot of Big Hair Romp is so well-hidden that a gratuitous voice-over was inserted near the beginning just to provide the illusion of a plot for those of us boorish enough to need one in a porno film: two ex-cons, Stick and Spade, pick up (or get picked up by) three pretty girls, and the voice-over tells us that the two guys just did ten years in the slammer for fraud — no doubt they're the producers of this flick — and that the girls are "budding actresses from good families."


700 MB
The door (a backdoor) opens just a crack, inside we hear the most sensual actress in film, Ginger Lynn, say, "bottoms up, let the Summer Party begin." Then bursting onto your screen comes the most beautiful sight in the world, a most worthy diversion for these hot, hot nights… 'Backdoor Summer'! Gathered together for a celebration of the annual Rites of the Planet Uranus, are a galaxy of backdoor stars — Ginger Lynn, Brittany Stryker, Tiffany Storm, Patti Petite, Little Oral Annie, Dana Lynn, Keli Richards and so many more. If you like the "Darkside of Sex" then you are in for a real party. Join the fun, watch 'Backdoor Summer' with someone you would love to love. It's hot! It's summer. You will burn with the passions of pleasure when you slide this tape into the deep darkness of your video machine. Let the summer begin with the now famous words "bottoms up" for a … 'Backdoor Summer'.


1.36 GB
Sommer, Sonne, Ficken! So lässt man sich seinen Urlaub gefallen- nur Faulenzen, Saufen und Ficken. Und das in allen Lebenslagen. Wenn doch nur immer Urlaub wäre! Viel Vergnügen dabei!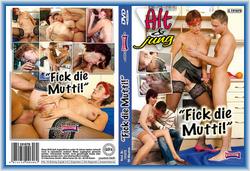 1.24 GB
Check out the latest from Videorama, Fick Die Mutti, featuring the hottest women in action from Germany!

1.06 GB
In diesem Teil von "Belästigung am Arbeitsplatz" sind die Auzubis mal an der Reihe. Süsse junge Gören, die erstmal in echte Arbeitswelt eingeführt werden. Ob ein kleiner Bürostrip oder Eichelputzen – sie machen bereitwillig mit. Ist es gut so, Chef? 1.36 GB
You'll pump your cock to the five flexible teen sluts in Flexi-Fucks, the filth DVD from 18eighteen Magazine. Lil' Jersey chugs a fat cock upside down. Scarlett forms a pretzle until her pussy gapes. Maya's dirty handstands will have your dick doing back flips. Somaya touches her toes as you ram her lika a ho! And Kayla's streatchy sex-prowess will earn you a gold medal in jacking!