News 2.04 GB
Pure 18 is exactly that, just young, hot, pure, and VERIFIED 18 year olds! These barely legal teens are horny and ready for some action.


338 MB
The day in the life of one Horny General Hospital of the early 70's
A naughty XXX soap opera. Natural tits and thick hairy bush.
Taking temperatures with cock thermometer hot female patients seem to get better after they cum. Horny nurses with hairy bush gets seduced by patients and doctors.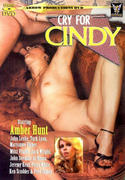 1046.33 MB
Cindy is a prostitute who hates her life, but is doing it to help put her boyfriend through medical school, although he has no idea how she's earning the money.


765 MB
One Girl's Submission to Sexual Tyranny


481 MB
Scooby Doo fans ought to be delighted with the feature film Come Deadly, a modestly creepy porno whodunit with a dash of Phantom of the Opera seasoning.
A group of young thespians practice for a production of Shakespeare's Taming of the Shrew. Meanwhile, in the loft above the theater, a guy in a wide-brimmed hat with a nylon stocking over his face attacks one of the actresses.