News 2.04 GB
Pure 18 is exactly that, just young, hot, pure, and VERIFIED 18 year olds! These barely legal teens are horny and ready for some action.


338 MB
The day in the life of one Horny General Hospital of the early 70's
A naughty XXX soap opera. Natural tits and thick hairy bush.
Taking temperatures with cock thermometer hot female patients seem to get better after they cum. Horny nurses with hairy bush gets seduced by patients and doctors.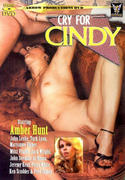 1046.33 MB
Cindy is a prostitute who hates her life, but is doing it to help put her boyfriend through medical school, although he has no idea how she's earning the money.


765 MB
One Girl's Submission to Sexual Tyranny


481 MB
Scooby Doo fans ought to be delighted with the feature film Come Deadly, a modestly creepy porno whodunit with a dash of Phantom of the Opera seasoning.
A group of young thespians practice for a production of Shakespeare's Taming of the Shrew. Meanwhile, in the loft above the theater, a guy in a wide-brimmed hat with a nylon stocking over his face attacks one of the actresses.


999 MB
Reviled by critics for its intermingling of violence and twisted sex, Climax is one of the boldest, most unrelenting roughies ever made! A sex criminal security guard gets off impersonating an LAPD officer. During his voyeuristic prowls, he bullies and debases hookers. He accidentally spies a woman killing her husband, and he fantasizes about brutalizing the murderess until she has the appropriate, final remedy he is seeking. Climax is a well made edge of the seat ride, shockingly hostile in intent and execution, and is a must see for anyone into roughies! Bonus sickie loop and rare production stills!


629 MB
Vanessa Del Rio's 1st film.
Vanessa begins her porn career with an DP in a low-rent office.


840 MB
Do you ever feel the rush of spine-tingling chills when you see a sexy woman? That's the feeling you'll experience when you see superstar Aja in this new blockbuster from Las Vegas video. The white hot bite of chills will hit you with all the power of ice on fire! You won't want to put it out.


538 MB
Starring: Annette Haven, Bambi Allen, Jacqueline Lorians, Nikki Charm, Sheena Horne, Sheri St. Clair

776 MB
Starring: Leslie Bovee, John Leslie, Kandi Barbour, Kay Parker,
Bonnie Holiday, Ken Scudder, Dorothy LeMay, Blair Harris, Tony Grant,
Candida Royalle, Jon Martin, Sharon Kane, David Morris, John Seeman 716 MB
Who wins when two lovers challenge each other in body and mind? Who wins when they need the exotic, the erotic and the dangerous? They challenge each other to a game of sexual warfare…if one quits…the other wins! An all-star cast highlight ths ribald romp!