News

1 GB
Brothers & Sisters For these sexy ladies, family reunions take on a whole new meaning. Brothers & Sisters DVD video Join Natalia Starr, Izzy Champayne, Tucker Starr, and Alina Li in some hardcore sexual stepsibling rivalry. Brothers & Sisters movie Everyone gets fucked on a night out with these brother and sisters!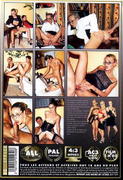 693 MB
Trois femmes actives occupant des postes à responsabilité, se retrouvent dans des positions imprévisibles face à des hommes très entreprenant. Très vite, ces saintes ni touche à lunettes vont dévoiler leur vrai carractère de vicieuses, aussi bien avec le plombier qu'avec  leur patient.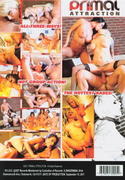 1.36 GB
All three-ways! Hot group action! The hottest babes!


1.43 GB
Ce pourrait être votre voisine de palier, votre secrétaire, la patronne du restaurant d'à côté ou… la femme de votre meilleur ami. Regardez-les s'éclater, engloutir dans leur bouche vorace les sexes mâles à leur portée, les recevoir par devant et par derrière jusqu'à l'extase finale et cela dans les circonstances les plus diverses…


695 MB
De belles stagiaires vont être initiées au monde du travail, elles vont apprendre la promotion canapé. Ce film est un vrai mode d'emploi pour réussir dans la vie. Elles passeront la puplart du temps sous le bureau à sucer des bites ou sur le bureau à se faire culbuter.