News

1.3 GB

1.9 GB

1.4 GB

1.09 GB
Big tits and phat asses! Hot chicks milking that hard cock! Hot pornstars at their best!

1.31 GB
Check out the latest from Lava Entertainment, Anal Ist Geil, featuring the hottest women in action from Germany!


2.04 GB
Sex is overall a question about motivation, excitement, and desire. This box will bring you the answer to all these questions since you will find all women, young or less young, who will satisfy your most secret fantasies. Students or athletes, secretaries or chambermaids, nurses and flight attendants, bourgeois women orgy-goers or lesbians, you will have too much to choose from in order to find those who will accompany you during your most beautiful pleasurable nights. No need to remind you that the Dorcel productions perfectly combine total hard core sex with extremely refined estheticism to convince you that you are holding THE undeniable box to all the amateur porno video and, at the same time, a great gift idea.


695 MB
Performers: Kay Parker, Kevin James, Rom Jeremy, Carolyn Jackson,
Al Chiurrizzi, Sylvia Benedict, William Margold


918 MB
Performers: Mike Horner, Blair Harris, Victoria Silk, Linda Lee, Carol Stahl, Jenny Sand, Eddy Shaw

700 MB
Pregnant women ready to share their hottest & horniest holes… Are you ready? A bun in their oven and a hard cock in their snatch! These lactating ladies couldn't be happier! When we say these chicks are "Hot Mamas" WE REALLY MEAN IT!! Cum in, the mothers are waiting for you!!!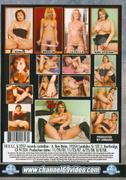 698 MB
Hot nasty mature dirty ladies horny cocks all the time.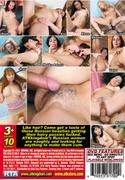 2.18 GB
Like hair? Come get a taste of these Russian beauties getting their hairy pussies fucked. ATKkingdom`s Russian women are naughty and looking for anything to make them cum.


700 MB
Trois jeunes femmes débarquent sur terre avec pour objectif de se faire féconder. Diana, qui a pris des leçons de savoir-sexe avant de venir, sait très bien comment s'y prendre avec le genre humain. Ce qu'elle va mettre en pratique dés son arrivée. Mais cette mission est plus délicate pour Lisa et Ana qui, même en regardant un film X n'y comprennent rien. C'est sans compter sur Seb qui va leur montrer comment devenir une vraie bonne femelle.