Amateur
1.4 GB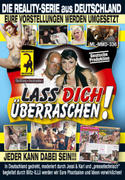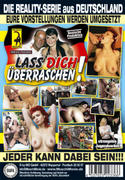 1.36 GB
Die Reality-Serie aus Deutschland!
Eure Vorstellungen werden umgesetzt! Jeder kann dabei sein!
In Deutschland gedreht, moderiert von Jessi & Karl und "pressetechnisch" begleitet durch Blitz-ILLU werden wir Eure Phantasien und Ideen verwirklichen!

1.2 GB
An attractive amateur office babe who likes to do it with the lights off. Fortunately for us, we like the lights on so she keeps her eyes closed through the bulk of this. We all love women who get into the act like they enjoy it (let's face it, they all do) but sometimes it's refreshing to watch a girl who just sits back and lets us command the show. Great hardcore sex with a reserved, but competent babe.