Amateur

714 MB
Italian amateur fucking. Amateur film shot by ordinary people and without a condom. Ordinary people but loves sex in all its forms, as few do. Each hole is exploited, the search for pleasure stronger and more complete


700 MB
Frau Melling aus München. Frau Schneider aus Düsseldorf. Frau Knoll aus Hamburg. Frau Schmitt aus Berlin.
Private Alt-Fotzen aus Deutschland beweisen Euch hier, dass sie noch lange nicht zum alten Eisen gehoren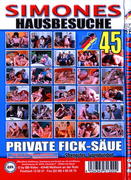 700 MB
In every release you meet amateur couples who will have sex at the camera the first time. 100% private action! And only our leader and assistant Simone will help them to relax and show to us great performance.


575 MB
Attori e attrici non professionisti

700 MB
Nena macht den Test: wenn das laute Rammeln die Nachbarn nicht stört, kann ich hier einziehen.Kim muss den Baugrund gleich mal austesten. Wenn man hier gut vögeln kann, dann wird es mit dem Hausbau bestimmt auch klappen. Provision abgearbeitet.Für Lulu sind Bäume auf dem Grundstück sehr wichtig: irgendwo muss ich mich ja beim Ficken festhalten, wenn 2 stramme Hengste mich besteigen.Susanne besichtigt nicht nur das Grundstück. So macht das Verhandeln Spass!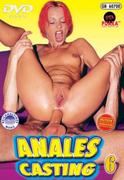 878 MB
Casting by Puaka is very special casting! This is 100% anal casting! Yes, always Puaka's models fucked in ass, mostly of them in first time!


689 MB
Italian amateur fucking. Amateur film shot by ordinary people and without a condom. Ordinary people but loves sex in all its forms, as few do. Each hole is exploited, the search for pleasure stronger and more complete

903 MB
Private Paare zeigen uns ihre kleinen und grossen Perversitäten, zu Hause und draussen am Baggersee.