Fetish

1.05 GB
Ein weiterer Streifen mit Isabel Golden. Seht wie diese Frau die Manner und Frauen fertigmacht.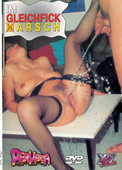 919 MB
Hot sex orgy, horny busty ladies who like sex and fisting. Pink pussy with lust are waiting for the penetration of one, and sometimes even two hard fists. Sperm flowing river, screaming orgasm, shaking the walls.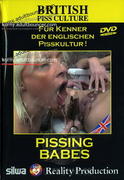 1.17 GB
British piss culture with a raw German touch! 953 MB
One mature transsexual is going to get fucked by a male and female. She has a one on one session with both but wants to have them together. The group decides to bond in a hot threesome with lots of oral and anal that ends in very sticky faces. Do not miss watching this mature tranny in action!

308 MB
Un jeune couple traverse une période difficile. Sylvie, travaille depuis des semaines sur une étude sur la roumanie et elle délaisse son mari. Heuresement, une jeune boniche chaude et cochonne va dégorger le poireau du mari, mais très salement.