Fetish

704 MB
In 1945 the war was in full speed and there were only those who catch and those who get caught. There were moments of desperation where men needed to fuck and women wanted to let them. Love muscles were drawn and pussies got pounded. All is fair in love and war!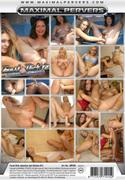 1.03 GB
These perverse fist-fuck-girls are totally sure if their pussies and buttholes with the whole fist get fucked! Because they love it and all hand-thickness between the legs.


696 MB
On a walk through te mountain forest Master Domus disciplines Heydi by tough tortures: defencesell lashed at a tree she is whipped out, waxed and her pussy brutally fucked. And for Heydis girlfriend things don'r run better. Two macho men show the girlies how a supple mare has to work!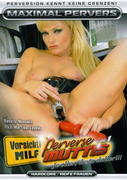 1.98 GB
Check out the latest from Maximal Pervers, Pervers Muttis 1! Featuring the hottest women in action from Germany!


1.70 GB
Check out the latest from Pink'o, Mano Profonda 3! Featuring the hottest girls action from Italy! All inside until disappear! 120 minutes of sex based on the pure pleasure of FIST FUCKING. All our actresses will be ready to get open and let you enjoy luxurious moments of total manual penetrations.

1.26 GB
These Girls are getting fisted for the first time. They never knew how great having someone's whole fist up their tight holes could be, but today they will find out! We caught it all on film for your viewing pleasure.


972 MB
Things start off with Abbraxa licking Trixy's brown starfish. Abbraxa finishes by eating Trixy's pussy out. Caprice uses her foot to fuck Abbraxa's pussy. She plays with herself as she slowly foot-fucks Abbraxa.


665 MB
MASTER COSTELLO really is one of the masters of the genres BDSM demonstrating torture to perfection. On the other hand the so called FEM-DOM films such as STELLA CRUELLA or SM STUDIO BERLIN are feminine dominas who take over the role and MASTER COSTELLO is miles ahead when it comes to this theme. He leads devoted slaves who use tools such as whips, hot wax, pegs, weights to name but a few through a world of sexual lust and pain as well as unreserved h…….ion. His films concentrate more towards sexual fantasies in extreme situations rather than on b…..ity. MASTER COSTELLO distances himself in every form from extreme bodily harm, sexual compulsion as well as emotional torture. All his actresses are armatures and play a devoted role either out of total interest or real longing. As a result his films are very convincing and convey high class genre.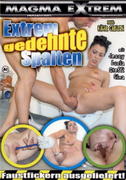 700 MB
Den bedauernswerten Girls in diesem Streifen bleibt aber auch nichts erspart. Erst werden sie dreist angemacht, müssen die fettesten Schwänze hochblasen und anschließend werden ihre feuchten Ritzen von Fäusten extrem gedehnt. Damit nicht genug, werden sowohl die Mösen als auch die engen Ärsche auch noch ordentlich durchgefickt.


700 MB
Sickest perversions and unbelivable sexual treatments are the most known therapies of the famous dr. Schmutz!!! He heals his female patients in his own unconventional way!

1.01 GB
Top Girls zeigen ihre verdorbene Welt der Leidenschaften. Absolut bizarr!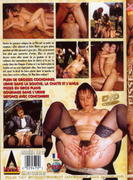 927 MB
These piss-goddesses adore rolling in puddles of urine and love having their mouths filled by engorged cocks.