Fetish

645 MB
Perverted and horny anchorwomen fucking like mad…


604 MB
They not only like men's big pricks but they also love to get real he-men's hands into their twats. And to quench their thirst they swallow liter…


699 MB
Dieser Film zeigt harte, geile und authentische SM-Sessions. Dominate Ladies lassen ihrer sadistischen Lust freien Lauf. Sie erziehen, foltern und züchtigen echt veranlagte Männer, die diese Gunst wirklich zu schätzen wissen.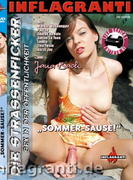 1.36 GB
Sex in der Öffentlichkeit! Heiße Tage in Berlin! Markus und Kalle steht der Saft im Schaft ­ und der muss raus. Diesmal ist der erste Stopp ihrer Freifick-Tour ein Waschsalon: Sharon und Jana werden von den Jungens ordentlich geknallt, geschleudert, und sind danach alles andere als trocken.


700 MB
Auf dem Land herrscht ein regelechter Ausnahmezustand. Geile Sexluder fallen über die Bauernhöfe her und gieren nach harten Schwänzen. Sind die Bauernlutscher erstmal ausgepackt, dann wird ordentlich gefickt und mächtig geblasen…


1.11 GB
Big Willy si traveste da donna ma il palo lo tradisce. Le ragazze sono giovanissime e bellissime, lui ha il pene piu' grande dell'hard e per loro saraà non solo un godimento farselo infilare in tutti i buchini.


699 MB
Klamm in der Börse, aber geil im Sack funktioniert der Almbauer seine Berghof um: in ein SM-Fickparadies, offen für großzügige Besucher. Den versauten Mägden gefällts: gefesselt, Schwänze statt Kuhzitzen melken, sich vor dem Durchficken den Hintern versohlen lassen, sauber Hydi!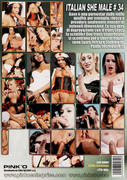 1.36 GB
These cum-hungry she males are horny and aiming to please.


699 MB
Frivol füßelnde Fick-Schlampen, die ordentlich durchgefickt werden, um nichts anderes geht es hier … und das ist auch gut so: zarte Füße geleckt, in die Fotze gesteckt, eine Augenweide nicht nur für Fußliebhaber. Hemmungslose Bitches präsentieren sich in geiler Perfektion, treiben ihren harten Stechern den Verstand direkt in die Schwänze.


699 MB
MENAGE A TROIS Die großbrüstige Kathleen White muss aus der Ferne mit ansehen, wie sich Jolanta Venus und Miss Eve bei einem Cocktail mit ihren gepumpten großen Mösen vergnügen. Das allein reicht den beiden Frauen allerdings nicht, und sie ergötzen sich an den riesigen Brüsten der Kathleen White.


1.19 GB
These girls' only thoughts are of big, hard man meat! This movie is chock full of big shlongs and the girls in stockings who love to suck and get fucked by them! Watch as these cock hungry whores rip their stockings off and get fucked! You'll be amazed at how well they know what they're doing!


699 MB
Die Kerle können es nicht lassen: Wie sie geil auf saftige Riesen-Fotzen sind, drehen sie den Schnallen wieder die Suagglocke an. Diese lassen es sich offensichtlich mit großem Vergnugen zu, daß man ihre Muschis damit in regelrechte Monster-Mosen verwandelt…