Fetish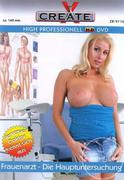 1.36 GB
Susanne (27), Uncle Doctor, my tampon is stuck. Sandra (24), Uncle Doctor, my bladder burns and pushes for days. Alischa (24), Uncle Doc, I had trouble for weeks to get a decent orgasm during sex. Linda (19), the nice doctor, I always leave when water begins to itch in my pussy. Nice doctor has a total of 7 patients in his practice.

1.06 GB
Featuring hot sexy girl on milf fistings straight from hungary!! These girls are on and ready to put out.


1.36 GB
The most perverted medical practise of Germany! Dr. Placebo and the sister pounce on the patients. Everything is treated here – namely with the cock! The urine test is analyzed immediately – with the mouth!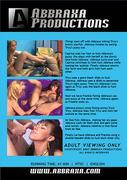 972 MB
Things start off with Abbraxa licking Trixy's brown starfish. Abbraxa finishes by eating Trixy's pussy out. Caprice uses her foot to fuck Abbraxa's pussy. She plays with herself as she slowly foot-fucks Abbraxa.

1.59 GB
…mit Jean Pallett, Pornfigther Long John,Markus Waxenegger, Julia Blond,Minka, Sweet Silina uvm…
Mit dabei sind wieder zwischen den Pörnchen-szenen lustige aufnahmen von: Atze BraunaH, Frank Fuck, Die Legende, Orgi69, Der Millionär!!!

650 MB
Samantha's big saggy tits and big cunt-hole are featured in the first scene. She takes one, and then two fists inside her ever-expansive twat. Her hole is gaped wide and then it's Eddie's turn! He takes Samantha's fist deep in his ass in several positions. Finally, he gets two fists in his butt too!

462 MB
You have the right to an attorney! You have the right to remain silent! You have the right to head? A corrupt cop swings his nightstick into action while a beautiful girl assumes the position. A wealthy socialite is thrown into jail with two lesbian hookers. Patrolmen and women in uniform do their duty in the precinct house. Just another city night. Sirens are blaring, the jailhouse is rocking, and big Stu's filming facials. Arresting isn't it?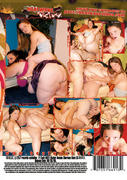 798 MB
Everyone needs a little helper. See this plus sized woman get her pussy pounded along with her little helper who is there to assist in the debauchery. Dayhsha is a strawberry blonde midget with a big appetite for freaky sex!

574 MB
Hardcore XXX fetish action! The beginning of the hottest kinkiest fetish sex series ever made! Leather … latex … dildos … big tits … girl-on-girl … hot facials. Kinky Couple Sex Games promises to deliver the ultimate thrills in hardcore fetish action.


407 MB
There are plenty of Lesbian HiJinks going on, and when principal Juggs catches on she unleashes her own special brand of discipline. She makes one hot student lick her way out of detention, then the captain of the football team gets involved and Lesbians are now the fair game in and out of the locker room!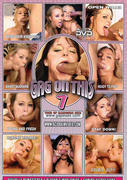 584 MB
 Yet these young cumrageous starlets prefer to gag, over and over and over again on massive pulsing splooge blastin cock. Nothing gets these sluts off more than a ramrod pressed against the back of their cum-lined throats!