Fetish

1.36 GB
More semen than an aircraft carrier! Not one drop wasted!!! Close your eyes, open wide, here comes a big surprise! Giving these teens the pop quiz! I promise, it's good for you! Anybody order a triple shot!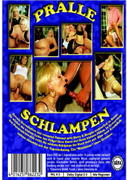 636 MB
This German porn in turn, has everything you will expect in a good Porno. Sex in all its variations. Harry S. Morgan has shown again that he is a true master of directing. A must have for a maximum Perversun Fan!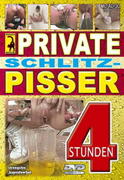 2.05 GB
They want to piss, this private young pussies and they will piss specially for you at over of 4 hours.

1.36 GB
Einmal spritzen Bitte! 3Stunden total versaute Doktorspiele!

1.64 GB
Feuchte Fotzen in Strümpfen, anal gefickt.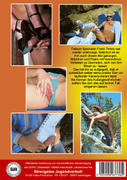 723 MB
These are the hottest legs in Europe and they will make you hot and horny.

1.35 GB
Rough & Beyond: Tina's First Pussy Fist features four girls and their first fisting scenes. Angelina takes her first fist – and enjoys it so much it definitely won't be her last! Miriam spreads her pussy wide, hercunt fitting her guy's hand like a glove! Katrina gets fucked all day long and still has enough to take a wrist deep fisting, and Tina shows you how many fists one pussy can take! Cast: Tina, Katrina, Angelina, Miriam


1.31 GB
Ms. Natali Demore plays as Roxy Deville's strict teacher authorized by Roxy's parents to use any means necessary to turn her into a polite young lady. Her training includes strict rope bondage, forced strip, and a gallon enema. Then Roxy is taken back to her quarters for a long full night of training including a strait jacket, bare hand spanking, tight bondage, and two more enemas. When she's through, she is told to lick and worship Natali's heels.


1.36 GB
You'll Never Get Anything Out of Me, Just My Asshole' – Lisa has been apprehended & is being held captive! The Detective brings in his most notorious Interrogation Officer. He always gets the best IN-tell, even if it means getting his cock dirty in the deepest, darkest places!


1.36 GB
Tight assholes get fucked! Hot anal action with young & nasty anal babes!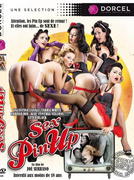 706 MB
Attention, les Pin up sont de retour ! Ces femmes qui faisaient fantasmer tous les hommes dans les années 50-60 avec leurs mimiques coquines, leurs tenues affriolantes et leurs pauses sexy, sont devenues avec le temps de vraies cochonnes qui ne veulent plus rester figées. Autres temps autres mœurs, les pin up d'aujourd'hui s'appellent Leyla Black, Tarra White ou Valentina Canali, bien sûr elles savent encore jouer les aguicheuses mais ce qu'elles veulent c'est du hard, il suffit de les voir prendre les sexe des mâles en gorges profondes, se faire claquer les fesses et sodomiser comme si cela était naturel pour s'en convaincre.