Fetish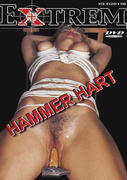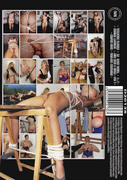 1.29 GB
Check out the latest from Be.Me.Fi, Extrem Hammer Hart. The hottest BDSM action from Germany.


700 MB
Just what is it about cotton panties that drive men wild? Is it the implied innocence? The way the cotton clings so tightly to all the juiciest and tastiest spots? Or is it the fact that the soft cotton keeps all those delicious wet pussy and spicy ass aromas all fresh and fragrant? Could it just be that cotton panties are a fine reminder of poking under her skirt in those first mysterious encounters with golden teen pussy? Ask any panty fan and they'll rank these cotton coochie covers as their favorites for all those reasons and more.


1.36 GB
Spunkmouth movie Hardcore bitches take hot loads to the throat and love every second! The studs switch back and forth between holes until their ready to give up their thick batter and they get the slut to assume the position to drink-up!


1.36 GB
Uns Sie Denken Niemand Schaut Zu!

1.43 GB
Some men just don't listen, they don't have the discipline. Well these dominant women will show you who's in charge. They get their men on their knees and suck their toes, and when that's done it's time to move to the ass. If he talks back to you, or can't eat your pussy right, you might have to sit on his face for a bit until he learns.
These men start to learn as they graciously accept their mistress' spit as it's shot into their open mouths. This German female domination movie will show these now submissive men who's the boss.