Group sex

705 MB
Recent events have shown that the black man`s status in American society is once again on the rise. Soon, these men of tribal origin – the Mandinkas, as they have become known – will be as highly prized economically as they were during the glorious pre-Civil War era.And now, prosperous white couples are able to enjoy their company through clandestine interracial gangbangs known as Mandingo Parties. Will your wife be the next to be mutted by these men? If only you were so lucky.

999 MB
These gorgeous sluts love cock!! They are amateurs, but they are no stranger to sucking and fucking, this just happens to be their first time on film! Cum witness them do various deviant and sexually arousing acts and positions to please their man in an attempt to become big stars! You will enjoy this amazing and entertaining video!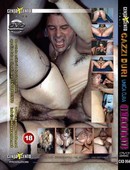 1.35 GB
Belle cicciotte e piene di voglie a cui dare sfogo con cazzi duri che le faranno saltellare di godimento!!!

1.35 GB
It's Chloe's first time dancing the pole and Caroline is showing her the ropes. Lucky for Rodney, he gets to be the test customer for her. Caroline shows her how to dress, how to lap dance and how to keep a loyal customer by sucking their cock. Together, they both take him deep down their throats, sucking and slurping his cock and balls. It seems that Chloe is a cock-starved little slut, because Caroline can barely stop her from sucking that rod. Of course, she's busy getting her pussy licked by a happy Rodney. When he cums on their faces, the girls eat it off each other with kisses and licks.

887 MB
The incredible Taboo story comes full circle with both Jamie Gillis and Kay Parker reprising their original roles. Their separate worlds which began ten years ago now collide and threaten to explode with a chock up that could lay bare the special desires that they've so carefully guarded. Alex DeRenzy directs this landmark presentation whose cast includes most of the top adult stars working today.