Pissing

508 MB
Ein feuerwerk der erotic.Das Beste,das Harteste und Aubergewohnlichste aus.DBM-Filmen.Eine geballte Ladung harter Pornographie.Nur fur starke nerven!

383 MB
DBM – Downtown 08 – DT3008. Box illustrations show explicit sex, three padlocks closing pierced labia, and other extreme people and acts.

748 MB
Che sorprese riserva il parco della lussuria?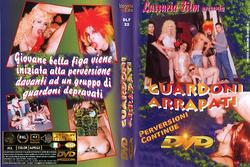 644 MB
Giovane bella figa viene iniziata alla perversione davanti ad un gruppo di guardoni depravati.

1076 MB
Se state cercando qualcosa di veramente bizzarro, qui troverete tutto quello che volete: clistere, pissing, anal e lesbo…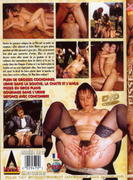 927 MB
These piss-goddesses adore rolling in puddles of urine and love having their mouths filled by engorged cocks.

587 MB
A female cat burglar (Zoe credited as Patty Rouge) breaks into a brothel. She is disturbed by the arrival of Donna Warner (blonde) with Chris News and Roberto Malone. Donna strips and squats over a bucket and Chris News pisses on her. She gives him a bj. Then they move into the bedroom where Zoe is hiding under the bed. Roberto Malone comes in and joins them – DP. Then they collapse on the bed. When they wake up Roberto discovers Zoe. He gets her to have sex instead of him calling the police. Lesbian sex with Donna follows and Zoe is fisted.