News

464 MB
The first installment of the anally fixated series was a revelation when it was released in 1982. Director Hal Freeman was one of the first to recognize the ultimate erotic allure of back door boffing, and his searing collection turned heads among fans and film makers alike. The action is strung together very loosely by a young couple who spy on their apartment complex neighbors as they engage in all manner of booty busting bedlam.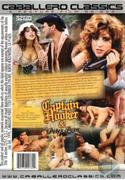 679 MB
Were you one of those horny adults who thrilled at those pirate movies, not just for the action and adventure, but at those arousing sights of big bad men with their big bad weapons overpowering and ravishing those beautiful maidens and turning them into their wild and willing slaves? Of course you were. But now the hot "good" parts don't get blacked out when the sex action begins. For in this, the first and greatest XXX – Rated pirate epic, nothing is left to your imagination. What really must have happened when pirates were the scourge of the seven seas happens here and more so.


716 MB
Sugar is tired of her older sister, Candy, getting all the attention. She's a woman now and she's determined to prove it to both the guys and girls alike. Watch her slut it up in ways that will surprise both you and her sister. You'll soon be a believer … she's tastier than Candy!


728 MB
CANDY SAMPLES, the grandmother of porn whose monumental knockers bounced their
way across stage and screen, let's it all hang out in this piping hot twin feature. In
Candy's Cat House, she plays mother hen to a squadron of suck-happy hookers.
Satisfaction is guaranteed at this house of ill repute. Meow! Candy is decked out in a
low-cut gown which displays her cosmic cleavage. (It looks like she's hiding two midgets
under there.)


731 MB
Starring: Amber Hunt, Paul Thomas, Sharon Thorpe, Richard Pacheco,
Chris Cassidy, Nancy Hoffman, Mimi Morgan, Rock Steadie, Lauren Black


845 MB
Those precocious college sluts are at it again! They haven't even been to biology class yet, but they're holding court with every man on campus, demonstrating the birds and the bees. These gals are even proficient at math; they can demonstrate a threesome with their eyes closed (and their mouths open). Two co-eds taking their "orals" on the course, "Sex and the Liberated Woman," receive an "A+", thanks to their hard-balling professor. Let's see what's up next for these young college chicks are up to next!


859 MB
Starring: Jeanna Fine, Nina Hartley, Shanna McCullough,
Ron Jeremy, Joey Silvera, Breezy Lane, Christen Carson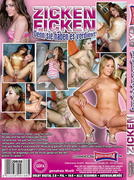 1.36 GB
Komm her, komm näher, zeig mir deine Brüste und deinen knackigen Arsch. Da sind sie, es gibt sie reichlich, die versauten und verruchten Großstadt-Schlampen mit ihrer hemmungslosen Gier auf heisse Fickschwänze.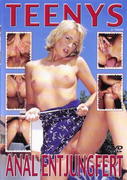 698 MB
Schauen Sie genau hin, denn diese Generation weiß, was und wie sie es will. Erst wenn die Rosette eingefögelt, wenn der Mann kurz vor seinem Orgasmus ist, dann wird der Schwanz geblasen, bis das weiße Gold, Tropfen für Tropfen in den gierigen Mäulern landet.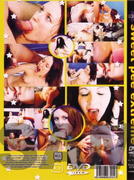 698 MB
A beautiful young Teenage Models drinks the Piss of her man and he is playing with a lot of tools to animate her to cum.