News

1.4 GB
It's a celebration that features XXX Hardcore plot with Martin Scorsese-esque elements of seemingly random events finally boiling over and meeting in one gigantic pornographic explosion at a dinner table. Lederhosen, suspenders, beer and sausage aren't the only thing on the party menu as one huge orgy transpires and leaves everyone MORE than "hung" over!


815 MB
A smartly dressed business lady is seduced at a drinks party by two horny bucks. She takes both their dicks in her pussy at once, and their cock seed in her face.
Dropping to her knees, a wealthy looking redhead blows her young lover, milking his spunk onto her nipples. Later, it turns out that he is a she, but that doesn't stop the next guy from fucking 'her' in the arse.
Three sturdy cocks ensure that a gorgeous blonde gets a rough ride. Every hole is filled, and she's soon covered in cum.

1.3 GB
The dream of all women is a wedding in white. Verona's wish also comes true, but hardly the Bridal Shower has finished, she drop the veil and panties. It is celebrated and fucked until dawn. The friends and guests spread not only good advice but also plenty of sperm. In conclusion, lands a fist in Verona's ass – and make this day unforgettable


1.39 GB
Was gibt es geileres als zwei frauen die sich gegenseitig schlecken, und fisten. Viele orgasmen.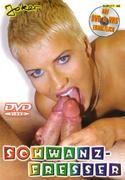 1.36 GB
Die Schwanzfresser kommen. Sexy, heiß und gierig machen sich die jungen Hühner ans Werk und kein Schwanz ist vor ihren Blasmäulern sicher. Fredo und Tim bringen die durstige Riege ins Schwitzen und lassen ihre Fäuste in der feuchten Spalte tanzen. Die Girls bücken sich bereitwillig und lassen sich ihre Arschbacken auseinander ziehen. Die harten Rohre füllen Mund, Fotze und Rosette und feiern eine ausgiebige Drei-Loch-Besamung, bis es aus den Seiten rausspritzt und alle abgefüllt sind