News

904 MB
Hot fucking and fisting scenes lesbian fisting and dildo games. 100% hardcore action!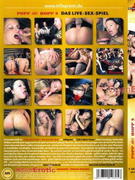 699 MB
Und wieder heißt es: "Popp oder Hopp" – das Live-Sex-Spiel von Inflagranti im Club Culture Houze, Berlin Kreuzberg. Sexfreudige Weiblein und Männlein wagen das frivole Spiel um heimlich gehegte Wünsche. Wessen Nummer gezogen wird, der darf auf der Bühne seinen Mut unter Beweis stellen und gespannt sein, welchen der Mitspieler das Glücksrad bestimmt, um mit ihm seine Phantasien zu verwirklichen.


812 MB
Starring:Roy Star, Tom More, Robert Nice, Marta Ray, Johanna Blond, Rita Walker, Lakky Men, Hilda Persee, Tina, Siggi, Monica.


592 MB
Die Faust-Rakete hat eingeschlagen. 60 Minuten lang präsentieren wir eine Faust-Rakete, die vor Geilheit explodiert. Ein Faust-Fick jagt den anderen. Es gibt Frauen, die erst mit der Faust in der Votze zum Orgasmus kommen. Mit Faust und Fuß werden sie zum pissenden Orgasmus gefickt! Lassen Sie sich diesen Genuß nicht entgehen! AUS SPASS AN DER FREUDE – PORNO UND NICHTS ALS PORNO.


457 MB
Stefanie und ihre Patientinnen genehmigen sich nach einem 2-Loch-Fick einen kräftigen Schluck aus einem dicken Schwanz.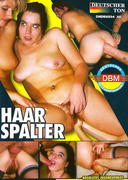 903 MB
Dirty German sluts splatter their wet hair pussies all over waiting cock, they love to have their pussies pulled apart by fist.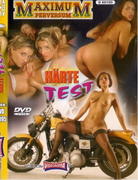 991 MB
"Eine Pizza Diavolo – aber extra scharf bitte" – der Pizza-Service arbeitet prompt, doch die Pizza wird an die falsche Adresse geliefert. Dort steht die Fahrerin plötzlich selbst auf dem Speiseplan und wird – mit Klammern gespiekt – gleich mit vernascht. Weitere Beilagen wie Sekt ab Quelle und vor allem strenge Kost runden das Menü ab. Fünf Sterne für den Maître Harry S. Morgan.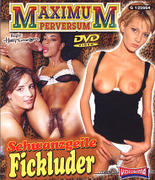 684 MB
Schön lebt es sich auf einem Schloss in Frankreich. Das weis auch ein Berühmter Produzent, der sich dorthin zurückgezogen hat. Und folgt dem Ruhm die Ruhe? Nix da! Geile Girls umlagern das herrschaftliche anwesen und erhoffen sich Unterstützung für die eigene Karriere. Dafür halten sie gerne die Muschis und Rosetten hin. Noch macht der Meister sein Nickerchen und das Personal die Fickerein. Aber die Mädels sind scharf auf das dicke Ding ihres Idols!