News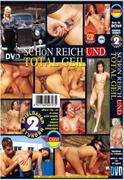 1.43 GB
These hot young girls and horny experienced women are cock-crazed and ready to swallow a hot load of white spunk shooting from a hard, cum-drizzling piece of man meat! They demand a cock in their hungry mouths, wet cunts and tight holes. With oral, anal, group, DP's, and orgy scenes…there's something here to bring out the freak in everyone!


0.97 GB
Wow, these German sluts are hot! Watch interchanging scenes, you get double the wet action. Don't miss a beautiful slut who has two men going crazy over her super hot body. All of the girls in this movie are sexy ass whores who crave hard cock in every fuckhole they have.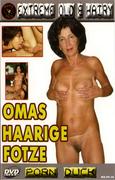 429 MB
Hairy pussy time. You are going to have to get out your weed whacker for these forest filled twats. But you know once you have made it through the jungle, you are going to fund some of the juiciest well-preserved cunts of your life. It may be rough around the edges, but it sure does taste good.

1.86 GB
Wir lernen in dem Dreiteiler den grenzenlos dekadenten Clan der Familie Flemming kennen. Holly die jüngste Tochter, entmachtet ihren Vater, der Geschäftsführer des Flemming Konzerns ist, indem sie ihn verführt und sexuell hörig macht und auch den Rest der Familie in Abgründen der Perversion zu verstricken.


1.36 GB
Faust Debut brings you nearly two hours of hardcore fucking, sucking, threesomes and fanny fisting from our German friends. Two amorous tourists split from their sight seeing group and sneak off for a quick fuck. The randy pair are soon joined by a horny voyeur – and the lucky whore gets treated to a double penetration and a generous helping of jizz. Next, a bikini wearing slut catches her boyfriend having a shifty wank.


1.85 GB
Hanna (41) aus Hamburg bezeichnet sich selbst als eine unterfickte Hausfrau. Maria (45) aus Mainz mag es statt oller eben etwas doller! Veronika (38) aus Münster bucht ihren Urlaub immer nur alleine! Gundula (36) aus Bremen ist aus
Überzeugung eine versaute Dreilochstute. Kim (35) aus Stuttgart nimmt lieber den Schwanz in den Mund als denken zu müssen!


1.36 GB
Wenn die faltige Spalte immer wieder juckt und zuckt…


797 MB
After a quickie stop at the mini market, onto the Body Shop, where both workers detail Ivory's body. This turns into a lustful 3-way encounter while delivering one climax after another. This lady works hard for her money…she has earned her "treasure."

622 MB
The Apartment (1971) presents a young, chain-smoking couple posing as brother and sister. The "sister" sports a seriously supreme muff while her "brother" boasts a fine pair of muttonchops. Be warned that they add up to some seriously hirsute cunnilingus. The Apartment also has another little extra – a guitar-strumming, folk-singing lesbian who has a bona fide orgasm at the hands of her butch lover and a black vibrator.