News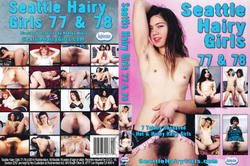 2.53 GB
7 Totally Unshaved Hot & Horny Hairy Girls!

667 MB
Un vendeur de tableaux livre une oeuvre à une bourgeoise qui fait sa toilette. Celle-ci va alors profiter de la situation jusqu'à l'arrivée du mari…

681 MB
We follow this big breasted preggo at 5 months, 6 months, and 8 months.
At 5 months – After a short interview, she strips to show off her growing belly, beautiful tits and rubs one of the most beautiful set of pussy lips Uncle Mike has ever seen. With growing pressure from her swelling belly on her bladder, she stands and pees right there. When she gets to the bedroom she tries on a couple of outfits masturbating and rubbing her tits in each one. Watch her face as she cums.
At 6 months – This bigger preggo is joined by her black girlfriend, Sexy Steele. They take a shower together, rubbing and sucking and finger fucking each other. Then Mistress Steele gives her pregnant butt a spanking. Finally, Steele fucks Ashley hard with a huge strap on dildo till they both cum.
At 8 months – You won't believe the size of Ashley. She strips and massages her swollen pussy lips while squeezing her milk laden tits, lactating onto the head of the cock of the stud that made the baby. He fucks her tits and she responds with an energetic blowjob. He shoots a huge load of cum onto her distended belly.

1056 MB
Leccare una bella figa pelosa è sempre una cosa piacevole! I giochini perversi che puoi fare e il clitoride nascosto in quella folta foresta nera sono uno spettacolo!!!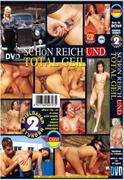 1.43 GB
These hot young girls and horny experienced women are cock-crazed and ready to swallow a hot load of white spunk shooting from a hard, cum-drizzling piece of man meat! They demand a cock in their hungry mouths, wet cunts and tight holes. With oral, anal, group, DP's, and orgy scenes…there's something here to bring out the freak in everyone!


0.97 GB
Wow, these German sluts are hot! Watch interchanging scenes, you get double the wet action. Don't miss a beautiful slut who has two men going crazy over her super hot body. All of the girls in this movie are sexy ass whores who crave hard cock in every fuckhole they have.