News

696 MB
These older ladies have the same desire for sex that they had as young girls. Any opportunity for a young dick is a good one. Passion never dies.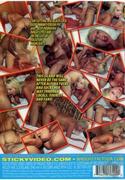 1.05 GB
Cum Eating, Big Black Cock, Deep Throat, Cream Pie And Deep Pounding Doggy Style Are On The List Of Vacation Highlights!
This Island Will Never Be The Same After Alysha Fucks And Sucks Her Way Through Locals, Tourist And Fans!


819 MB
Cum with us as we see five couples get interviewed and aroused which leads to some hot fucking that makes each other cum. Natural tits, and real life amateurs getting down and dirty. In scene two this couple has all kinds of piercings. The man has his nipple and his cock pierced and the lovely lady has her big natural tits and her pussy pierced. There a couple you don't want to miss!


700 MB
Heute für Euch aufgedeckt: Ein notgeiler Gummi-Arsch-Prügler, dem bei dem Geräusch von klatschendem Fleisch einer abgeht, eine Arbeitsagentur mit ganz speziellen "Vorab- Einstellungstests", ein geknechteter Ehemann, der seit dem letzten Paris-Urlaub mit Perücke zur Mona-Lisa mutiert, ein mit Lichterketten behängter, fleischgewordener Weihnachtsbaum und ein kerniges Kerlchen, das in Strapsen und mit Corsage verpackt zur Höchstform aufläuft. Freunde, kommt mit auf eine Reise in den ganz normalen Wahnsinn! Es lohnt sich mehr denn je!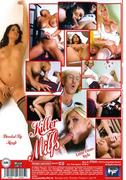 0.98 GB
Dreamlight has many faces and Killer Milfs is an absolute crazy Milf title without the common Dreamlight trademarks such as light, toys and spaced out ambience but with special added comedy flavour Little Fit'Un style. 744 MB
Bea Cummins is a 66-year-old wife who finds out it's never too late to fuck on camera for the first time. Erica Lauren is an ass-fucked porn star with a hubby and kids at home. Gorgeous, big-titted, long-legged newcomer Persia proves she has the goods to be a 50something stripper. Beautiful Gia teachers her students a lesson in sex ed. Plus, pierced, kinky Luna and spicy Latina Vivi Ana.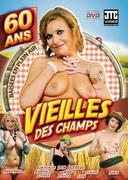 1.36 GB
Nous les hommes, nous avons de nombreux fantasmes parmi lesquels deux reviennent très fréquement; baiser une paysanne en pleine campagne et baiser une louve de 60 ans. C'est votre jour de chance puisque ce film vous propose de regarder se faire défoncer en pleine nature 5 paysannes complètement folles de grosses queues! Attention une fois le film consommé vous allez avoir une facheuse envie de sortir en bal musette plutôt qu'en discothèque!