News

1.36 GB
In case you haven't heard yet, I Fucked Your Granny. I licked her tits, spread her legs and jammed my big dick into her worn-out pussy. Wanna know the best part? I'm gonna do it again and again!


791 MB
They aren't through fucking yet!! These old babes still crave a hard cock!!
Weit uber 50 Jahre.

700 MB
Here is the part 11 of the successful reality series – and of course again rattenscharf dirty full! Extreme cock hungry moms next door, at the height of their sexual lust, you suck the cum from the cock!


734 MB
These are the hottest grannies in the world! They won't stop fucking just because of their high age. With their we dripping pussies they have no problems seducing hot and horny guys!


771 MB
Dirty grandmas fucking and sucking!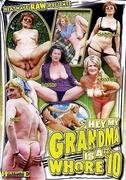 1.04 GB
Kristen, Agnes & Sue make me blow my load within minutes every time. No anal, good mix of positions and every horny granny takes facial cumshots from the young studs.


1.35 GB
Amber Lynn, Superstar with style, is the horniest Stepmother of all time. Jordan Blue is so pretty Looks just like Jenna and has suck a good pussy! Stepmother Cameron is sos freak 40 something and her body is unbelievable …and so horny! Plus the wild Jennifer Steele is the horniest mother you've ever seen!Plus Gina Rome!


409 MB
Brigitte cooks dinner and invites her friends over for a girl's night out and they discuss how they would all like to have an orgy together. After talking and eating, they start to all come on to each other. One thing leads to another as they are grabbing and sucking on each other's big tits. Brigitte goes out the next day and meets a guy who fucks her so well, that she meets up with him the next day.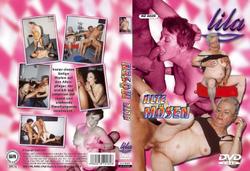 641 MB
Immer dieses lastige Warten auf den Altenpfleger, der endlich mal untenrum aufraumt und starkende Eiweisspraparate verabreicht…

619 MB
Your old neighbourhood slappers, gagging for it need fresh bouncing stiffies deeply in furry cunts. Brush them off, jack'em up, screw'em through, piss over them, bump your dick in their chops and then… jerk off!