Amateur

1.36 GB
Peter Enis stopft enge Jungmäuler

1.36 GB
Willkommen bei Moli trifft 4, wo Starregisseur MOLI wieder einmal fuenf geile Porno-Starlets fuer uns äins Kreuzfeuerô nimmt. In ganz privater und lockerer Atmosphaere plaudern die Girls ueber ihr Leben, ihre Interessen und selbstverstaendlich ueber ihre sexuellen Vorlieben. Was fuehlen sie beim Porno-Dreh, gibt es echte Gefuehle beim Sex zwischen den Darstellern? Hier erfahren wir, was wirklich in ihnen vorgeht, was sie denken und fuehlen. Im Anschluss duerfen sich die Luder auf eine harte Nummer mit den erfahrenen Stechern Markus Waxenegger, Pornfighter Long John und Jerome Steel freuen. Geniessen Sie geile Reality-Interviews, bei denen wir neben hartem Sex endlich auch echte Gefuehle erleben duerfe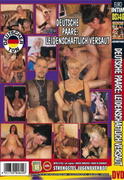 1.07 GB
100% Private Reports!Fucking as a national sport!2 Hours!

1.1 GB
I really dug this chick and I can't exactly put my finger on why. Perhaps it was her cute but realistic face, or maybe it was the young guy with insomnia fantasizing about getting with her in the first scene… Either way this crazy hot cuckold MILF hit the nail on the head and both got nailed and gave head! Such a fine and young looking mommy with a superbly nice ass to boot. This one is less MILFy and more wifey.

726 MB
Italian amateur fucking. Amateur film shot by ordinary people and without a condom. Ordinary people but loves sex in all its forms, as few do. Each hole is exploited, the search for pleasure stronger and more complete.