Amateur

713 MB
These little kitties are more than purr-fect! It`s audition time and these ladies are in mood. Watch as they get into their best behavior which means being as nasty as possible.

355 MB
Cassandra: This job just keeps getting better – fuck, how can I call this a job? Fucking horny ladies for a living, it's a fucking dream come true for me.
First up was Cassandra. She was a blowjob queen. She could suck for Britain, I almost blew my load in her mouth.
Great fuck too.
Lala: I first saw Lala on the Internet. She is a pornstar and has starred quite a few films. I was well chuffed when she agreed to come to Derby and make a video with me.
I loved fucking Lala. I would love to do another shoot with her, just so I can fuck her again.
Bernie: This was my second video with BBW Bernie, we both had a great fuck the first time that we wanted to do another one together. She came to Derby and we went to the local woods and fucked…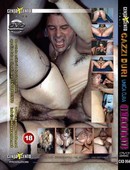 1.35 GB
Belle cicciotte e piene di voglie a cui dare sfogo con cazzi duri che le faranno saltellare di godimento!!!

698 MB
These big titted totally anal whores stick cocks in their holes as thou they where a giant bowl!Go for that asshole!

879 MB
More new girls want to try anal sex. And guys from Puaka can help to receive anal experience for any girl!