Amateur

698 MB
These big titted totally anal whores stick cocks in their holes as thou they where a giant bowl!Go for that asshole!

879 MB
More new girls want to try anal sex. And guys from Puaka can help to receive anal experience for any girl!

441 MB
This married couple has no scruples and they're both out to ensure that they get their fantasies fulfilled. A swinging Husband and Wife decide to take their open relationship to the next level when the Husband decides to Share his wife. With who, one might ask? And the answer would of course be with a big, muscular, strong man with a big black cock!

700 MB
Männer verleihen ihre Ehestuten. Fremde Männer besteigen sie und spritzen sie voll. Fremde Frauen lecken die Ehe-Möse ab. Wie immer mit dabei: Der Ehemann!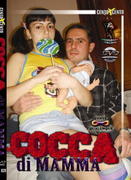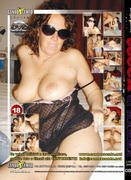 1.06 GB
Italian amateur fucking. Amateur film shot by ordinary people and without a condom. Ordinary people but loves sex in all its forms, as few do.