Big Tits

744 MB
Boys love girls; girls love boys, and boys sometime love boys! Bi Chunky Bi explores the bisexual dream with some hot 3-way action. Watch as these couple show how open-minded they are about their sex! Not only does she like to suck dick, he does too!

1.10 GB
Any hot hole will do in this blazing bi-sexual sex fit. Watch these horny hung studs plunge their rock hard cocks into ready and willing gals AND guys. These babes really get off watching their boyfriends take a mouthful of man meat. A full length adult feature.


1.02 GB
There's nothing sexier than a woman with the natural glow of impending motherhood. Except a mom-to-be sating her raging lust with massive dildos in a solo masturbation session! Meet Rocket. This pregnant and sexy siren is in her third trimester, but that's not gonna stop her from spreading her legs wide and stroking her aching hole with massive dildos in three stimulating and titillating scenes!

795 MB
Horny Dairy Maids Drain Their Milk Filled Jugs Engorged boobs ready for milking! You'll be udderly shocked when you see British wet nurses point their swollen nipples, squeeze their bloated boobs, and squirt out jets of fresh milk all over themselves and all over the studio set. If you've never seen lactation DVDs before, Milking Mamas is the one to get.

1028 MB
Are you ready to milk the farm girl. Her tits are swollen with milk and she gets some help from a lady ranch hand. Prego girls bondage tits and plenty of delicious dripping creamy milk. Do you like milk straight from the source? You could be showered in milk after you shower her in your cum.

471 MB
Ashlee Chambers is on a mission to bedroom train her new client! The buff beauty wakes her new charge and starts off pumping up her biceps with his bodyweight by carrying him in a fireman's carry and does a set of squats followed up with piggyback riding, and the shoulder lift and carry for her core workout! She's only beginning here guys, boy oh boy does she have great stuff in store for you! Now it's starting to really get down to core business! She performs some awesome ab crunches with her trainee's head until it's it's time to do some training on his male member. She grabs it in her hands and works him over. Then she does some great titty fucking with his hard cock!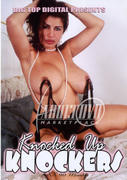 675 MB
Six months pregnant Veronica Brazil, joined by Chaz and Amber, makes an hour and a half of milk splattered fucking and sucking! In fact, we visit Chaz twice, to show her several months further into pregnancy. If you like to watch prego chicks with huge milky tits going cock crazy, then this movie`s definitely for you!

1.36 GB
Die Reality-Serie aus Deutschland!
Eure Vorstellungen werden umgesetzt! Jeder kann dabei sein!
In Deutschland gedreht, moderiert von Jessi & Karl und "pressetechnisch" begleitet durch Blitz-ILLU werden wir Eure Phantasien und Ideen verwirklichen!