Big Tits 1.02 GB
Chubby Angel returns, a little slimmer, but still plenty to love. This time she wants lessons in how to be a good sub for her boyfriend. Rodney is happy to instruct her in how to obey his every command, enjoy a spanking on her big butt and huge tits, and take a face full of cum like a champ. Plus other hot, big babes to satisfy your craving!


1.99 GB
Pretty, Well Fed & Hot In Bed!

1.11 GB
Scale Bustin Babes porn Pretty, well fed, & hot in bed.

1.36 GB
Big boobs & butts.Pretty, well fed & hot in bed!


1.13 GB
Hefty babes lookin` to score! Well fed and more than a handful in bed!

1.33 GB
Pretty, well fed & hot in bed!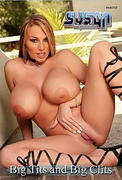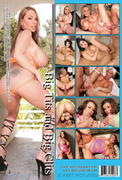 1.13 GB
These babes have humungous tits and extremely large clits and they are showing them all off for you in this amazing and entertaining video!!
These babes got clits like punching bags and tits like body pillows and they want to make their assets available to you!!!
Cum see these babes that you will never forget!!


782 MB
Featuring more big titted girls with giant asses!

797 MB
After a quickie stop at the mini market, onto the Body Shop, where both workers detail Ivory's body. This turns into a lustful 3-way encounter while delivering one climax after another. This lady works hard for her money…she has earned her "treasure."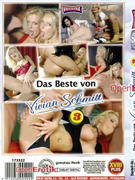 700 MB
Jetzt Das beste von Vivian Schmitt 3

700 MB
Karl Brenner betreibt das floriende Party Hotel Moulin Rouge . Hier bumsen sich Gäste und Angestellte die Seele aus dem Leib. Natürlich will Gaby, das kurzgehaltene Fräulein Tochter mit Hilfe ihrer Freundin Kitty Carlsson und anderer Angestellter an dem Erfolg teilhaben und ein Stück von dem fetten Kuchen abbeißen. Während der Hausherr auf der Toilette die vollbusige Barfrau Isabelle vögelt, Hotelpage Karl zunächst im Getränke-Lager Küchenhilfe Tina das steif geblasene Rohr in die Weichteile stopft, danach die monsterbrüstige Anja genüßlich im Schwimmbad vernascht und sich die Gäste auf den Zimmern intim miteinander vergnügen, machen Kitty Carlsson am Empfang und Töchterchen Gaby im Pferdestall nicht nur zum Spaß die Beine breit, sondern dicke Geschäfte nebenbei und Beschiß ohne Ende. Viel Spaß mit diesem spritzigen Film!


700 MB
Dr. Geier und Dr. Popper sind mit den Mädchen aus der Oberprima auf dem lmmenhof. Die blonde Anna ist die erste, die sich von Dr. Popper die Rosette aufbohren lässt. Rastalocke Sonja, ein Mischling mit dicken Titten, stülpt Mitschüler Titus das Mundstück über die steif geblasene Harnröhre. Im Pferdestall reitet sich die knackige Petra auf Paul die Möse wund. Gleichzeitig stopft Oberstudienrat Geier seiner Lieblingsschülerin Maggie das Glied zwischen die Arschbacken. In einer nahegelegenen Disco lassen die Mädchen unter Alkohol und Drogen sämtliche Hemmungen fallen und vögeln sich um den Verstand.