Big Tits

1.36 GB
Take a look at these boobies. They are big, they are cute and they are perfect for boys who wants to fuck. Greg Centauro shows perfect hardcore-action!


700 MB
Propper, Prall und alles Echt!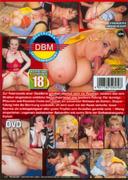 1.36 GB
Versaute Huren mit prallen Titten sehnen sich nach dicken Schwänzen und können es kaum erwarten, die Seelen aus dem Leib gefickt zu kriegen. Diese Luder sind extrem verdorben kennen keine Taboos. Wenn Ihr denkt, schon alles gesehen zu haben, dann werdet Ihr hier eines besseren belehrt. Viel Spaß!


1.46 GB
Bei Oberamtsrat Klaus Muller hängt der Haussegen schief. Fratzi, einzige Tochter des spiebigen Beamten hat einen neuen Freund, Rocker Freddy. Seit das kleine Luder in der Rocker-Szene verkehrt, ist sie wie verwandelt: rotzfrech und schwanzgeil. Ex-Freund Dieter ist vollig verzweifelt und trostet sich mit der blonden Nicki. Im Bad der Schwiegereltern fickt Dieter das hypergeile Flittchen in den Arsch. Fratzi kriegt zur gleichen Zeit eine gewaltige Spermadusche von ihrem Freddy mitten ins Gesicht. Wahrend Papa Muller auf hausliche Sofa eine heibe Nummer mit seiner nymphomanisch veranlagten Ehefrau schiebt, gibt es fur Tochterchen Fratzi ein boses Erwachen: Rocker-Chef Atze hat zum Rudelbumsen geladen.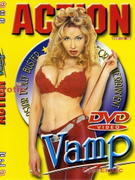 742 MB
Wenn sich die Traummasse 96/58/87 in Bewegung setzen, schiesst den Männern das Blut in den Kopf und der Saft in die Lenden. Dolly kennt alle Zungenspiele und die heisseste Mösen-Gymnastik, um die Kerle hörig zu machen.
Wenn sie ihre Schenkel öffnet und den Blick auf ihr geiles, tropfendes Loch freigibt, liefern sich Faust und Schwanz einen erbitterten Kampf.
Der grossen Meisterin ist das egal. Hauptsache sie kommt auf ihre Kosten – lange und ausdauernd.


701 MB
Eine Firma mit mehreren Mitarbeitern zu führen, verlangt viel Fingerspitzengefühl und auch kaufmännische Fähigkeiten. Wenn dann eine Steuerprüfung anliegt, müssen die Bücher stimmen. Vivian Schmitt meistert die Situtation gewohnt souverän und der Finanzbeamte kommt nicht nur einmal…


0.99 GB
Fuck My Fat Pussy porn Pudgey pussy and hot heffers!


1.14 GB
Four brand new, heavy, sweaty, phatties suck and f*ck for your viewing pleasure.


1.35 GB
It's the ultimate MILF adventure with super hot moms! Victoria Valentino just loves sucking cock! Nina Hartley likes to get fucked in the ass! Ava Lauren has giant MILF titties! Morgan Reigns is like your friends super hot mom! Sienna West is the hottest MILF ever!! 696 MB
Rodney gives these big girls the ride of their lives! He loves some big women, especially when he gets to spooge all over their faces! 700 MB
Devyn's boobs are so big there was nothing left over for her brain. So when Rodney spots her on a street trying to raise money for breast reduction surgery, he has no trouble convincing her that he can reduce them just by sucking the air out of them. When it doesn't seem to be working, he tells her that his air container has filled up, and needs the air sucked out of it. Hmm, wonder where that is?? But hey, she might as well get her pussy stretched too in case she ever marries a guy with a big dick. And finally, why not some free skin cream for her complexion. This girl is the perfect woman.