News

829 MB
Italian amateur fucking. Amateur film shot by ordinary people and without a condom. Ordinary people but loves sex in all its forms, as few do. Each hole is exploited, the search for pleasure stronger and more complete.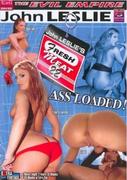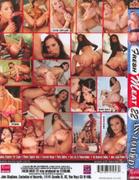 692 MB
Porn's original auteur John Leslie assembles a sizzling smorgasbord of extremely sexy new meatpies – including lovely light-haired cutie Shara James (taking on three guys), Nora Davis and Louise Black seducing one lucky dude, bathroom sex, and brunette Destiny, who gets double-penetrated. The disc includes 18 minutes of extra sex footage, plus trailers.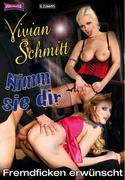 1 GB
In ihrem großen Appartment feiern sie oft und gerne Partys. Bevor jedoch ein weiterer Lustvoller Abend ansteht, sind noch einige Dinge zu erledigen. So gibt es für jeden der beiden genug Gelegenheiten, sich vorab schon einmal zu amüsieren!

649 MB
When these grandmas are jonesin` for a chocolate bar, they go down to Blackland, where the studs are hung and the fucking is hard! The grannies are treated to wild, powerful cunt and mouth stuffin that`s unheard of in the white part of town. It`s a super freakin`, granny get-down thang!


1.36 GB
These grannies have a much better hobby than knitting and that`s good hard butt sex with hot young studs! Who knew grandma loves it up the ass?