News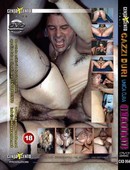 1.35 GB
Belle cicciotte e piene di voglie a cui dare sfogo con cazzi duri che le faranno saltellare di godimento!!!

1.35 GB
It's Chloe's first time dancing the pole and Caroline is showing her the ropes. Lucky for Rodney, he gets to be the test customer for her. Caroline shows her how to dress, how to lap dance and how to keep a loyal customer by sucking their cock. Together, they both take him deep down their throats, sucking and slurping his cock and balls. It seems that Chloe is a cock-starved little slut, because Caroline can barely stop her from sucking that rod. Of course, she's busy getting her pussy licked by a happy Rodney. When he cums on their faces, the girls eat it off each other with kisses and licks.

930 MB
Join Naughty Alysha in another installment of her whore bus where she takes to the road to find the lucky few that get to give her amazing body a good fucking. Naughty Alysha works her fine big ass and big tits for these random guys and makes them blow their loads like they never have before. Sit back and relax and let Naughty Alysha do all the work!

768 MB
My friend Alan Smithee said once "EVERYONE LOVES HOOKERS". He forgot to tell you that hookers are like sugar almost addicting. I just love them. Maybe, too much. While the wife is at work, the husbands will play. Watch how I go out and scrape more whores from the streets of LA. Warning may cause side effects, side effects may cause an addiction.