News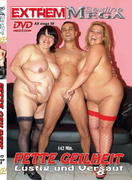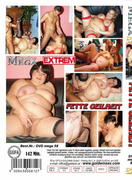 794 MB
Fette Geilheit Lustig und Versaut fette junge Dinger absolut geil, feucht und Versaut, extremsex Pur.

700 MB
In this movie, you'll see three women with a common link…They're all talked into having sex on camera with a complete stranger. A cute, blonde hitchhiker gets more of a ride than she asked for. A sweet, old lady forgoes bingo for fellatio. And a chubby minx finds that eating man-meat might be the diet she's been looking for.


2.02 GB
There's a stigma that all girls need to be shaved, which leaves these horny hairy girls ripe, ready and willing to get nasty all up on some dick! Rodney Moore simply loves those hairy girls! Nothing seems to get Rodney more in the mood then seeing a gorgeous gal with an equally gorgeous, unshaved and au natural pussy! Featuring Rodney Moore, Betsie Pixel, Nikki Daniels, Rosie Cheeks, Teeny Tanya and Jonny Brightside!

2.34 GB
At this brothel of gorgeous shemales, the babes charge five dollars to ride your cock. Basically, five dollars for a foot long shemale cock. Watch these tight asses suck in every inch of the hard, thick cock they ride! A brothel isn't a brothel unless the offer a deal that is comparable to the offerings of a famous sandwich shoppe.

768 MB
Eva, cette vieille putain encore belle et chaude est appelé par une copine, grosse salope comme elle pour lui faire profiter de la virilité de deux jeunes cambrioleurs qu'elle à surprit et obligés à la baiser. Eva évidement avide de profiter de ces deux jeunes mecs va dans la chambre de sa copine avec eux et va se faire défoncer comme une vieille chiennasse qu'elle est.

2.04 GB
Jane Marie's First Hardcore! Chanel's First!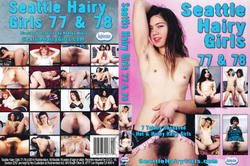 2.53 GB
7 Totally Unshaved Hot & Horny Hairy Girls!

2.03 GB
100% Dick Sucking! Ball Teasing! Ass Pounding! Massive Cumshots!
It's time once again to find out who will be crowned Miss Transsexual Universe. These girls are going to do their best on stage, and off, to influence the judges to give them the crown!

2.59 GB
Buon Appetito! Invasion Of The Giant Pepperoni!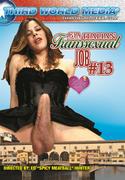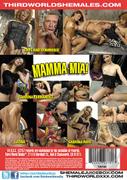 2.76 GB
I can no longer pretend that he is just my sisters black boyfriend.Because I am sure they are getting it on again and again in Oreo lovin' that is never gonna end!