News

1.8 GB
This ass is bigger than any cup size imaginable in all of JAV history. Not only are they big enough to stifle and suffocate any resistance but they are hiding a hot wet secret in the middle. If you've got a thing for big asses (you don't necessarily have to be Sir Mix-a-lot) than this is your release baby. Great action; great ass.

1.7 GB
This is a rack I can get behind. Good proportions with her already smoking hot figure, and firm enough to really feel it when they get wrapped snugly around an erect cock. They have a nice bounce and dangle to them when she's riding you cowgirl style as well. Not much more you can ask for in a babe than a great set of tits and willingness to get wet on command. Excellent hardcore sex from one bodacious, buxom babe.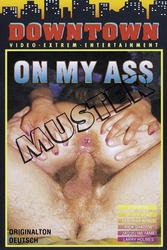 361 MB
Actresses: Deborah Wings Jaqueline Fame Actors: Spider Head Rick Shadow Larry Holmes

1.79 GB
The Private health service taken to a level so deep and raunchy that it will blow your mind. We have Alison, Sheila Stone, Kissy Kapri, Jennifer, Ariana, Ionie Luvcoxx and Bonita all visiting the doctor for a thorough medical checkup. Is there something wrong with my ass, they wonder? Do not worry ladies, the medicine will come right up your rectum in no time!