News

513 MB
833 MB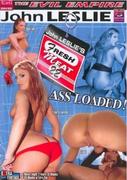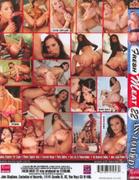 692 MB
Porn's original auteur John Leslie assembles a sizzling smorgasbord of extremely sexy new meatpies – including lovely light-haired cutie Shara James (taking on three guys), Nora Davis and Louise Black seducing one lucky dude, bathroom sex, and brunette Destiny, who gets double-penetrated. The disc includes 18 minutes of extra sex footage, plus trailers.

1.36 GB
These grannies have a much better hobby than knitting and that`s good hard butt sex with hot young studs! Who knew grandma loves it up the ass?

3.8 GB
Shiori Tsukada is a gorgeous Japanese teen blessed with breasts that could crush a camel. She gets the most she can out of them as well by showing up to the bathhouse in a school girl uniform and using her massive beasts to rub a young naked guy into soapy submission. This is amazing hardcore sex regardless of bust size, but these beautiful babies are amazing to watch at work. Great 'big tit' release.


1.4 GB

1.8 GB
This ass is bigger than any cup size imaginable in all of JAV history. Not only are they big enough to stifle and suffocate any resistance but they are hiding a hot wet secret in the middle. If you've got a thing for big asses (you don't necessarily have to be Sir Mix-a-lot) than this is your release baby. Great action; great ass.

2.8 GB

1.2 GB

1.3 GB

1.8 GB

1.7 GB
This is a rack I can get behind. Good proportions with her already smoking hot figure, and firm enough to really feel it when they get wrapped snugly around an erect cock. They have a nice bounce and dangle to them when she's riding you cowgirl style as well. Not much more you can ask for in a babe than a great set of tits and willingness to get wet on command. Excellent hardcore sex from one bodacious, buxom babe.