News

1.7 GB
This is a rack I can get behind. Good proportions with her already smoking hot figure, and firm enough to really feel it when they get wrapped snugly around an erect cock. They have a nice bounce and dangle to them when she's riding you cowgirl style as well. Not much more you can ask for in a babe than a great set of tits and willingness to get wet on command. Excellent hardcore sex from one bodacious, buxom babe.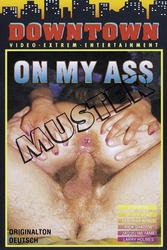 361 MB
Actresses: Deborah Wings Jaqueline Fame Actors: Spider Head Rick Shadow Larry Holmes

1.79 GB
The Private health service taken to a level so deep and raunchy that it will blow your mind. We have Alison, Sheila Stone, Kissy Kapri, Jennifer, Ariana, Ionie Luvcoxx and Bonita all visiting the doctor for a thorough medical checkup. Is there something wrong with my ass, they wonder? Do not worry ladies, the medicine will come right up your rectum in no time!


1.90 GB
Skeeter Kerkove sure gets around! This time he`s stretching those asses to unbelievable proportions. Don`t miss out!!!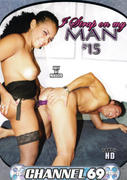 2.01 GB
Men love it when their lady takes control, all the babes in I strap On My Man 15 are ready to take charge big time! Four scenes featuring sexually adventurous women who love to strap it on and take their mans ass for a ride. Are you tough enough to handle it!


2.12 GB
lexis Silver, Cassandra Cruz, Daphne Rosen, and Riley Evans all want rock hard cocks shoved straight up their gaping assholes! The title of this flick is straight to the point and anything else is icing on the mouth. These four stars are champs at getting anally drilled to the brink of orgasm!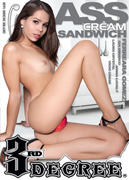 1.36 GB
Looking for a nice, tight delicious treat? Get yourself an Ass Cream Sandwich! With their asses wide open, these back door sluts are riding cocks good and hard, getting the anal satisfaction they crave! Fererra Gomez leads this cast of gorgeous 'gapers' who give you the tastiest kind of sandwich you'll ever experience! She's hungry, so don't be shy – squeeze in all the way and fill 'er up 'til she's satisfied!


1.84 GB
Why do I want to stick my dick up some fat chick's ass? Because that fucking ass is so fucking HUGE! And any slut that loves to eat as much as they do, has got to love double helpings of non-stop sex, like I do! That's why I'm gonna butt-fuck a big… Fucking FATTY!


1.36 GB
Your Mother could be next! Did you know your mom was a freak? Her experience got her two thumbs up. Assault that mom! Makin that old kitten purr! Ride that dick momma! No mom is safe! These moms are going buck wild. Feed that MILF some young meat.