News

1.36 GB
Saddle Up And Strap On, Because Our Naughty Country Girls Ain't Just Whistlin' Dixie!

1.46 GB
Bei Oberamtsrat Klaus Muller hängt der Haussegen schief. Fratzi, einzige Tochter des spiebigen Beamten hat einen neuen Freund, Rocker Freddy. Seit das kleine Luder in der Rocker-Szene verkehrt, ist sie wie verwandelt: rotzfrech und schwanzgeil. Ex-Freund Dieter ist vollig verzweifelt und trostet sich mit der blonden Nicki. Im Bad der Schwiegereltern fickt Dieter das hypergeile Flittchen in den Arsch. Fratzi kriegt zur gleichen Zeit eine gewaltige Spermadusche von ihrem Freddy mitten ins Gesicht. Wahrend Papa Muller auf hausliche Sofa eine heibe Nummer mit seiner nymphomanisch veranlagten Ehefrau schiebt, gibt es fur Tochterchen Fratzi ein boses Erwachen: Rocker-Chef Atze hat zum Rudelbumsen geladen.


622 MB
The Apartment (1971) presents a young, chain-smoking couple posing as brother and sister. The "sister" sports a seriously supreme muff while her "brother" boasts a fine pair of muttonchops. Be warned that they add up to some seriously hirsute cunnilingus. The Apartment also has another little extra – a guitar-strumming, folk-singing lesbian who has a bona fide orgasm at the hands of her butch lover and a black vibrator.

2.11 GB
Szene 1 Rosa nimmt zwar die Pille, hatte aber seit über einem Jahr keinen mehr stecken. Sie ist sehr schüchtern und traut sich nicht aus sich heraus zu gehen. Sie lässt sich sehr viel sagen und so konnten wir sie schnell zu einem Gangbang vor der Kamera überreden. Devot lässt sie sich richtig schön nach allen Regeln der Kunst durchstopfen. Sie hält richtig hin. Viele verschiedene Verwöhnstellungen für den Mann werden hier ausprobiert. Nach dem ersten Einfüllen in ihre Muschi folgt der fliegende Schwanzwechsel und sie bekommt sofort die nächste Riesenladung verpasst. Noch vollkommen orgasmusgeschüttelt wird die vollkommene Rosa weiter gefilmt. Video präsentiert eine sehr lange Creampie Szene.

684 MB
There's only one thing in the minds of these sex stars and you can be sure it ain't clean! Alex De Renzy leads an all star cast through their sexual paces creating another wall to wall erotic classic from the man.


771 MB
It Don't Get Any Deeper Than This… Have you ever wondered – seriously wondered what it takes to be one of those babes who reveal their skin in the sleazy pages of men's magazines? Now, for the first time in human history, Greg and Gregor Dark those schizo Siamese twins delve deep into the erotic motivations of these bodacious bimbos who spread their legs so that we may all enjoy a brighter, better, more beautiful tomorrow. Their motto: "Better Living Through Nudity". And you'd better believe it.


1.36 GB
Sube, freche Girls haben es faustdick hinter den Ohren! Sie sind dauergeil und nass im Schlitz … oder etwa nicht? Ein paar Kerle wollen es ganz genau wissen und machen den Fick-Test! Ob nun auf der Couch, auf dem Boden, im Bett, im Buro, wo auch immer … die Jungens brauchen nicht lange, um die bildhubschen Dinger 'rum zu kriegen. Sie lassen sich von ihnen die Schwanze lutschen und vogeln sie hart und gnadenlos durch. Fazit: Zum Ficken bestens geeignet!

1.36 GB
Was gibt es schöneres als sich nach einem harten Tag voller Arbeit in ein Paar fette, weiche, geile Monster-Euter zu kuscheln und das pralle Leben mit vollen Händen zu genießen. Ein toller Titten-Fick mit anschließender Glockenbesamung ist schon was Feines. Doch richtig abgerundet wird die Sache erst, wenn auch das saftige Arschloch sein Fick-Fett weg kriegt. Stimmts? Stimmt!


1.71 GB
6 Totally unshaved hot & horny hairy girls! With Olivia & Bridgette King.

906 MB
Nachtclub Besitzer Mike und seine rattenscharfe Geschäfts-Fu¨hrerin Bambola
beschäftigen die heissesten Bräute der Stadt. Trotzdem stehen sie vor dem
Ruin. Den Behörden sind die sexuellen Ausschweifungen und wilden Orgien
ein Dorn im Auge. Über eine vorgezogene Polizeistunde wollen sie den
Nachtclub zur Aufgabe zwingen.


762 MB
GOLDEN GIRLS 8 is a fountain of steamy hardcore action that's guaranteed to satisfy bone-dry XXX fans. World-famous director, Frank Thring, ends your hardcore drought with this flood of fucking, sucking, and cum facials. The pussies drip, the fluids flow and, once when the end credits roll, there's not a dry thigh in the house. The hardcore action in this collection is just that potent. Grab some towels. GOLDEN GIRLS 8 is gonna be a wet one.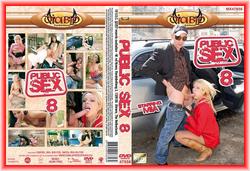 1.39 GB
"Public Sex" from Diablo Productions is just what the title explains. See six hot horny girls give themselves up in places where anyone and everyone could see it happening.
Cock riding next to highways, horse tracks, on a swing set, etc… Each encounter takes you to at least three completely different areas, and the girls just can't get enough of it!