News

771 MB
It Don't Get Any Deeper Than This… Have you ever wondered – seriously wondered what it takes to be one of those babes who reveal their skin in the sleazy pages of men's magazines? Now, for the first time in human history, Greg and Gregor Dark those schizo Siamese twins delve deep into the erotic motivations of these bodacious bimbos who spread their legs so that we may all enjoy a brighter, better, more beautiful tomorrow. Their motto: "Better Living Through Nudity". And you'd better believe it.


1.36 GB
Sube, freche Girls haben es faustdick hinter den Ohren! Sie sind dauergeil und nass im Schlitz … oder etwa nicht? Ein paar Kerle wollen es ganz genau wissen und machen den Fick-Test! Ob nun auf der Couch, auf dem Boden, im Bett, im Buro, wo auch immer … die Jungens brauchen nicht lange, um die bildhubschen Dinger 'rum zu kriegen. Sie lassen sich von ihnen die Schwanze lutschen und vogeln sie hart und gnadenlos durch. Fazit: Zum Ficken bestens geeignet!

1.36 GB
Was gibt es schöneres als sich nach einem harten Tag voller Arbeit in ein Paar fette, weiche, geile Monster-Euter zu kuscheln und das pralle Leben mit vollen Händen zu genießen. Ein toller Titten-Fick mit anschließender Glockenbesamung ist schon was Feines. Doch richtig abgerundet wird die Sache erst, wenn auch das saftige Arschloch sein Fick-Fett weg kriegt. Stimmts? Stimmt!


1.71 GB
6 Totally unshaved hot & horny hairy girls! With Olivia & Bridgette King.

906 MB
Nachtclub Besitzer Mike und seine rattenscharfe Geschäfts-Fu¨hrerin Bambola
beschäftigen die heissesten Bräute der Stadt. Trotzdem stehen sie vor dem
Ruin. Den Behörden sind die sexuellen Ausschweifungen und wilden Orgien
ein Dorn im Auge. Über eine vorgezogene Polizeistunde wollen sie den
Nachtclub zur Aufgabe zwingen.


762 MB
GOLDEN GIRLS 8 is a fountain of steamy hardcore action that's guaranteed to satisfy bone-dry XXX fans. World-famous director, Frank Thring, ends your hardcore drought with this flood of fucking, sucking, and cum facials. The pussies drip, the fluids flow and, once when the end credits roll, there's not a dry thigh in the house. The hardcore action in this collection is just that potent. Grab some towels. GOLDEN GIRLS 8 is gonna be a wet one.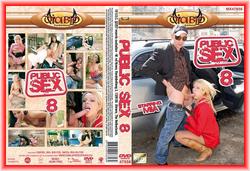 1.39 GB
"Public Sex" from Diablo Productions is just what the title explains. See six hot horny girls give themselves up in places where anyone and everyone could see it happening.
Cock riding next to highways, horse tracks, on a swing set, etc… Each encounter takes you to at least three completely different areas, and the girls just can't get enough of it!


931 MB
Young Dutch girls popping their anal cherry.