News

1.1 GB
Dave Nelson, a self-proclaimed former pro football player, makes his X-rated movie debut as a musclebound stud who finds women eager to jump into bed with him at the drop of a dumb bell. Ron Jeremy follows up his John Bobbitt media celebraty turned porn star concept, this time bringing second string footballer Nelson to the hardcore screen. A handsome, black steriod case, Dave has a decent sized dick that gets and stays hard, making him a first string sexcid stud. Nelson missed his calling and Jeremy still can't direct anything other than a sex scene


1.8 GB
All these filthy whores are begging to be steamrolled into submission. They get their nasty wish granted when Brandon Iron get's a hold of them.

1.33 GB
Big black thunder cocks tap the faces and butts of phat azz super sluts. These smokin' hot whores beg for the big black poles in their front and back doors. Face stuffin' and ass smashin' is what these broads crave so if you got a big black dick then these bitches will be your anal slave!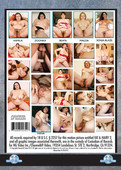 1.6 GB
6 scenes over 2hrs 30 mins of pump round babes with a sexy full patch of pussy hair. Watch them comb through their fur burgers and open up their pussys wide for a good hard fucking!


2.05 GB
Five of the hottest girls experiencing some of the BIGGEST cocks. And the results are in… Three thumbs up.


1.36 GB
Heute bekommen die verkommenen Schlampen endlich ihre Mäuler und Fotzen bis zum anschlag aufgebohrt!
Was sollen diese Frauen mit unter 30 cm nur Anfangen ? Nichts, denn sie
 sind es nicht anders gewohnt von Riesendinger verwöhnt zu werden.