News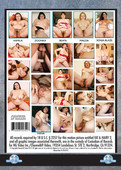 1.6 GB
6 scenes over 2hrs 30 mins of pump round babes with a sexy full patch of pussy hair. Watch them comb through their fur burgers and open up their pussys wide for a good hard fucking!


2.05 GB
Five of the hottest girls experiencing some of the BIGGEST cocks. And the results are in… Three thumbs up.


1.36 GB
Heute bekommen die verkommenen Schlampen endlich ihre Mäuler und Fotzen bis zum anschlag aufgebohrt!
Was sollen diese Frauen mit unter 30 cm nur Anfangen ? Nichts, denn sie
 sind es nicht anders gewohnt von Riesendinger verwöhnt zu werden.

1.18 GB
Happy wife, happy life! She wants to fuck a black man and he's a cum thirsty white boy, together they create their own personal fuck show experience! Interracial anal, creampies and cum sharing, wow!

639 MB
I need a hard black cock to fuck my old pussy


1.8 GB
Some wives need more than their husband's cock! Kid Bengala and his super hung buddies tag team horny wives! 100% Anal threesomes!

705 MB
Recent events have shown that the black man`s status in American society is once again on the rise. Soon, these men of tribal origin – the Mandinkas, as they have become known – will be as highly prized economically as they were during the glorious pre-Civil War era.And now, prosperous white couples are able to enjoy their company through clandestine interracial gangbangs known as Mandingo Parties. Will your wife be the next to be mutted by these men? If only you were so lucky.

1.50 GB
Black and white women in their 50s have one thing in common – they got nothing to lose in terms of reputation and even the most modest of them turn into horny sex-crazed sluts once they smell cock. Aged flesh needs some hard black meat to stay in good shape and these old ladies never miss a chance to get down and dirty with some bigcocked ebony thug. Welcome 7 new ripe pussies in part 2 of 50 Plus N Humming series showcasing some sick blowjob skills and getting nailed by firm black cocks like back in their 20s.