News

1.33 GB
Big black thunder cocks tap the faces and butts of phat azz super sluts. These smokin' hot whores beg for the big black poles in their front and back doors. Face stuffin' and ass smashin' is what these broads crave so if you got a big black dick then these bitches will be your anal slave!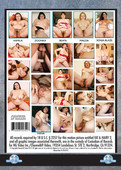 1.6 GB
6 scenes over 2hrs 30 mins of pump round babes with a sexy full patch of pussy hair. Watch them comb through their fur burgers and open up their pussys wide for a good hard fucking!


2.05 GB
Five of the hottest girls experiencing some of the BIGGEST cocks. And the results are in… Three thumbs up.


1.36 GB
Heute bekommen die verkommenen Schlampen endlich ihre Mäuler und Fotzen bis zum anschlag aufgebohrt!
Was sollen diese Frauen mit unter 30 cm nur Anfangen ? Nichts, denn sie
 sind es nicht anders gewohnt von Riesendinger verwöhnt zu werden.

1.18 GB
Happy wife, happy life! She wants to fuck a black man and he's a cum thirsty white boy, together they create their own personal fuck show experience! Interracial anal, creampies and cum sharing, wow!

639 MB
I need a hard black cock to fuck my old pussy