BBW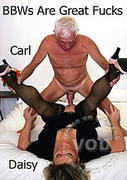 245 MB
Carl meets with Daisy again for some hot sex. After she sucks on Carl's cock, he rams it up her pussy and then tries it in her ass, but, she can't handle it. He pumps her pussy some more and then cums in her mouth and makes out with her. Don't miss out on this hot action!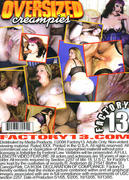 700 MB
Hefty girls with pussies filled with sticky cum!

700 MB
Der Fütterer und seine geilen Pfundsweiber!


1.37 GB
You heard about Milkshakes bringin' all the boys to the yard, but this vanilla thickshake shit…damn right it's better than hers.
From Karla Lane, to Tiffany Blake, you'll see super thick, white bbw's getting it on with CJ Wright, Ice Cold, and Justin Slayer himself.
They mix up their insides with big ass dicks, and we even get to see one of them cooking up a meal to show exactly why they're so thick!


700 MB
Fette wie versaute Speckfotzen ohne Ende auf dieser DVD. Fünf Tonnen geiler Speck in voller Aktion.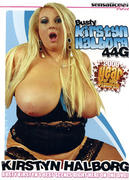 1.21
Busty Kirstynm Halborg is going to work what she has for you!! Cum check out her big suckin' technique with her big titties!! Her pussy is so juicy that the hardcore pounding she is going to get is some of the deepest shit ever seen!


2.77 GB
Big, beautiful babes need big, hard cocks! Lose weight and have orgasms? Yes, we can!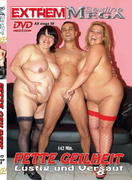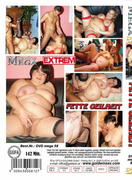 794 MB
Fette Geilheit Lustig und Versaut fette junge Dinger absolut geil, feucht und Versaut, extremsex Pur.

1028 MB
Are you ready to milk the farm girl. Her tits are swollen with milk and she gets some help from a lady ranch hand. Prego girls bondage tits and plenty of delicious dripping creamy milk. Do you like milk straight from the source? You could be showered in milk after you shower her in your cum.

672 MB
Get ready to watch some of the nastiest, sluts fucking on the wild side. They are willing to do it any which way you want it! Let your fantasy become a reality sit back grab your dick and enjoy!


534 MB
A world full of big tits, wide asses and juicy pussy`s all looking to make you cum!

416 MB
Welcome back to Meows purrrrfect cum inducing world. My sexy British pals have cum along on this adventure with every intention of making your cock stiff and ready to cum. As you know by now, us Busty Brits are kinky gals and in this DVD we once again deliver the fat asses, massive tits and plump pussies that you fantasize about.