BBW

820 MB
These big beautiful europeans are more than a handful for any man! Big, Fat and crazy about sex! Every man will be happy with them! They have so much energy which they are transform to sex! Enjoy european production with lot of very fat women involved in porn!


1.34 GB
The proverbial myth has proven reality for these BBWs. Once they go black, they won't go back. So these sexy, ample-framed beauties fall all over each other to sample the sexual favors of black studs around town. They've heard and have confirmed for themselves the stories that follow black men; and they refuse to let this amount of beef be consumed by the skinny broads. Your #1 interracial BBW title! Sexy plump Mandingo-lovers! 100% hardcore! Chocolate-lovin' sluts!


357 MB
German fat girls need love too! And there are a bunch of guys who are only too willing, ready and able to make that happen. These four fatties tip the scale, and can't seem to pull away from the buffet table, but that means they also can't stop from eating the hotdogs the guys wave in their faces!


1.09 GB
Imported from Germany, three huge frauleins unholster tits the size of Dusseldorf, bare booty's bigger than Berlin, shove giant dildos in their cunts, lick each other's pussies and take two dicks at teh same time. So who cares if they're speaking German? Fucking is an international language.


1.59 GB
Joey Hogger loves to fuck big fat girls, so we put him on the road in his first episode of "Bangs in your town." We send him to track down voluptuous girls who need to be fucked good and hard in every state. Joey loves to take them doggy and pull their hair while he bangs there pussy hard and fast. Take a look as he had a special hotel order with Nikki Cars in Toledo, plays detective with street walker Kissy in Key Largo, interviews Veronica Vaughn for a position she won't forget in Toledo and to cap it all he meets his Fairy Godmother when he fucks hot wife Rose Red in Dallas.


869 MB
What's on today's menu will make you want to empty those pockets and drop those pants too. This video is fully loaded with hot and horny BBW babes who love to let men deeply penetrate their pussies. There is no doubt that there is plenty of real meat to go around and it cums with dessert too!


562 MB
In Kim's Klips #1, Kim certainly gets her fill of cock! And why not? She's an absolute glutton for it!
In this film we're given an intimate view into Kim's swinging lifestyle as she's coupled with a variety of men in several short scenes, all of which are shot by her loving husband, John.
While Kim certainly get's her pussy filled in several of these clips, her love for giving head shines through and it's a joyous sight to behold!Another great show from the U.K.'s horniest housewife!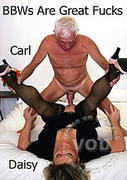 245 MB
Carl meets with Daisy again for some hot sex. After she sucks on Carl's cock, he rams it up her pussy and then tries it in her ass, but, she can't handle it. He pumps her pussy some more and then cums in her mouth and makes out with her. Don't miss out on this hot action!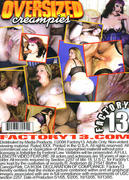 700 MB
Hefty girls with pussies filled with sticky cum!

700 MB
Der Fütterer und seine geilen Pfundsweiber!


1.37 GB
You heard about Milkshakes bringin' all the boys to the yard, but this vanilla thickshake shit…damn right it's better than hers.
From Karla Lane, to Tiffany Blake, you'll see super thick, white bbw's getting it on with CJ Wright, Ice Cold, and Justin Slayer himself.
They mix up their insides with big ass dicks, and we even get to see one of them cooking up a meal to show exactly why they're so thick!