BBW

416 MB
Welcome back to Meows purrrrfect cum inducing world. My sexy British pals have cum along on this adventure with every intention of making your cock stiff and ready to cum. As you know by now, us Busty Brits are kinky gals and in this DVD we once again deliver the fat asses, massive tits and plump pussies that you fantasize about.


1.10 GB
Starring Carmella Bing! Hard Cock Is Sweeter Than Ice Cream! BBWs Workout Hard For Their Health! Carmella Bing has gained some weight during her break from the Porn Biz, but she is back and ready to drop her panties and some pounds! When Beverly accidentally bumped into Christian with her huge knockers, he offered a chance to get paid and pounded! Delilah is a thick chocolate sista who breaks a sweat on a hike with her trainer, but she got her real exercise on his huge cock!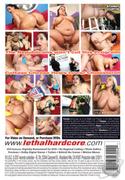 1.16 GB
Vanessa got excited about earning her 0 stimulus check for working out, but when Will saw her succulent 46 inch ass, she ended up getting paid and laid! Since Reyna is clearly the most qualified candidate in this edition of our program, we sent In Sledge Hammer to give her a high impact work out that will leave her sore for days! When Veronica's trainer caught her sneaking a slice of pizza, he almost walked off the job, until she gave him a blow job and let him fuck!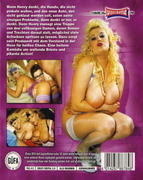 918 MB
The Onko-Sisters on Tour. Wenn Henry denkt, die Hunde, die nicht pinkeln wollen, und das neue Auto, das nicht geklaut werden soll, seien seine einzigen Probleme, dann denkt er nur, er denkt. Denn Henry managt eine Truppe von drei vollbusigen Damen, deren Sinnen und Trachten darauf zielt, möglichst viele Schwänze spritzen zu l assen. Dazu sorgt sein Produzent – mit dem Verstand in der Hose – für heisses Chaos.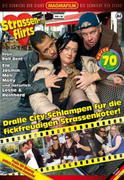 1.34 GB
Dralle City-Schlampen für die fickfreudigen Strassenköter !

919 MB
Check out the latest from Eronite Media, Pflaumen Im Speckmantel, featuring the hottest women in action from Germany!


0.99 GB
Fuck My Fat Pussy porn Pudgey pussy and hot heffers!


1.14 GB
Four brand new, heavy, sweaty, phatties suck and f*ck for your viewing pleasure. 696 MB
Rodney gives these big girls the ride of their lives! He loves some big women, especially when he gets to spooge all over their faces! 700 MB
Devyn's boobs are so big there was nothing left over for her brain. So when Rodney spots her on a street trying to raise money for breast reduction surgery, he has no trouble convincing her that he can reduce them just by sucking the air out of them. When it doesn't seem to be working, he tells her that his air container has filled up, and needs the air sucked out of it. Hmm, wonder where that is?? But hey, she might as well get her pussy stretched too in case she ever marries a guy with a big dick. And finally, why not some free skin cream for her complexion. This girl is the perfect woman. 1.02 GB
Chubby Angel returns, a little slimmer, but still plenty to love. This time she wants lessons in how to be a good sub for her boyfriend. Rodney is happy to instruct her in how to obey his every command, enjoy a spanking on her big butt and huge tits, and take a face full of cum like a champ. Plus other hot, big babes to satisfy your craving!


1.99 GB
Pretty, Well Fed & Hot In Bed!