BBW

763 MB
Big Big Babes 5 is tons of fun! With 1,200 pounds of action, there's more than enough of these babes to go around! The biggest and most beautiful girls fuck for you, so you can watch these mammoth gals get down and nasty, as nasty as anal! Shannon, Exoctic, Ruby and Ricciana beckon you to cum watch them in all their extra large glory! Dare you deny them?


1.84 GB
Why do I want to stick my dick up some fat chick's ass? Because that fucking ass is so fucking HUGE! And any slut that loves to eat as much as they do, has got to love double helpings of non-stop sex, like I do! That's why I'm gonna butt-fuck a big… Fucking FATTY!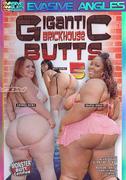 2.03 GB
Well lets C here- you want giant? Well u got it start wit Scented Kisses who has an 80 inch plus ass, haha! That's right and she wants u to C if u can handle it! Next we have Victoria, just 18 wit so much ass she can barley walk right! Plus super star Booty Licious makin music brand new ultra sexy sweet Bunny is here for the first time! She's bright white and so round so juicy and she has huge double D breasts! Plus giant Nikki-6'1″ and 240 lbs!

1.45 GB
You've got to be one sick motherfucker to get into this shit. So if you are, this tape's for you. We've got more fat slobs than you'll ever see at a hot dog stand. These skanks have been hit with the ugly stick not once but twice. Sounds good, doesn't it? Get help or get this tape. You sick bastards.


902 MB
Hot fat chicks take it hard!

1.55 GB
Are you ready for BBW German style. You better be cause this is going to rock your world. These bigger than life babes may have a few extra pounds but they are getting their workout today as their asses get pounded and they are down on bended knee doing their dick crunches!


2.18 GB
They are the most beautiful pornstars in Europe, but they are the biggest! These sluts have got plenty of cushion for the pushin' and our young studs have got their hands full with these horny fatties. It's not just their tits that bounce up and down when they get fucked hard – their bulging bodies shake all over as they take cock!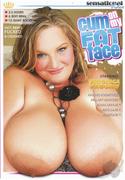 2.11 GB
Hot BBWs fucked & creamed.
Watch the sexiest and horniest BBWs get fucked and jizzed here!
The biggest girls get pounded & creamed!
Huge badonks! Meaty horny gals! Chubby cocksuckers! Sloppy BJs! Pounded pussies!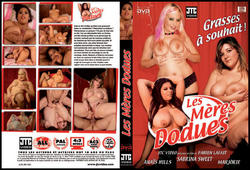 686 MB
Doit-on dire d'elles qu'elles sont grassouillettes ou rondelettes ? Rebondies ou dodues ? Plantureuses ou grosses ? Un peu de tout cela en fait. Car ces demoiselles bien en formes ont des atouts qu'elles ne se privent pas de montrer, sachant que les hommes préfèrent les femmes qui font envie plutôt que pitié. Et pour faire envie, ces jolies femmes bien potelées donnent bien la trique. Les courbes sont gracieuses alors que les loloches sont abondantes. Pour une fois, on pourra compter sur leurs bouées de sauvetage en cas de naufrage. Anaïs, Marjorie et Sabrina ont toutes en commun le fait d'être bien en chair et de ne pas faire dans la dentelle quand il s'agit de s'envoyer en l'air. Oubliez votre régime sans sel et tapez dans le gras doucle.


890 MB
Italian amateur fucking. Amateur film shot by ordinary people and without a condom.
Ordinary people but loves sex in all its forms, as few do.
Each hole is exploited, the search for pleasure stronger and more complete 1.24 GB
Burning Hot Fuck Action and Ball-Bloating Excitement
Four voluptuous magazine girls are ladies in the living room, but they like to play busty whores in the bedroom! These ravenous cockeaters need their huge tits banged every day. See them beg for dripping man-steak down their throats, between their giant knockers, and deep inside their tight twats!


695 MB
Big tittie bombshells ready to prove natural is better! All real and all huge, a titty loves dream!