BBW

1.69 GB
These are amateur fat women. They had no clue that men really wanted to see them naked and fucking. Well when they found out, all hell broke loose. Man ,the whole building started shaking and I had to order in12 Pizzas. These girls know how to build up a appetite.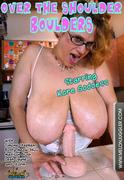 456 MB
Welcome to my world of Over the shoulder boulders, call them what you want, Tits, Bazooms, Pillows, Boobs, Juggs or Hangers these are huge big boulders over the shoulders. Kore Goddess is on kitchen duty with her huge rack, Nurse Madison Blush shows us a new medical remedy using her famous suffocaters, Busty Meow34JJ launches her 34K surface to mouth missiles from her red lacy teddy whilst Leah Jayne is at home waiting for you warming up her ample pillows, Mature Storm and Simone Stephens scare their photographer with their heavy baggage and finally Busty Meow34JJ and Madison Blush get caught outdoors jiggling their massive flesh mountains.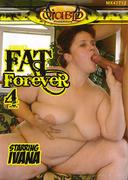 2.44 GB
On this DVD you have to think big! Again we bring you an feast of full figured women, fucking the shit out of their bodies! And you can fuck them almost anywhere! Every gliding space gives you a pleasure you'll never experienced before! So cum on in, and enjoy our 3th installment of ""Diablo's Fat Forever""!


590 MB
His gambling trip to "Sin City" Las Vegas ended as a nightmare for the slave. After his so called jackpot-hit turned to be nothing but hot air, Baronessa just starts to take his air to breath. Two giant XXL-Asses are taking a seat on his ugly slaveface. Modified to be nothing more than a hardly breathing, dollar-spitting slot machine, with an 8 inch nail inside his urethra, he is accepting his life as the eternal loser he is! 1.36 GB
My Buddy's chick weighs over 250 pounds and when I kidded him about her size he said that fat chicks are the hottest screw imaginable especially when they take it up the ass! So I had to try butt fucking a fatty, and he was right! So here cums over half a ton of insatiable sexual pleasure just for you. And be sure to stick around for dessert.


1.43 GB
Stacked, chubby strippers get in touch with their raunchy side at the Big Girl Strip Club. They're not ashamed of their full figures. They take it all off and jiggle their enormous tits, shake their asses and spread their pussies onstage. And one of the best things about this club? There IS sex in the champagne room. Some girls even give up their tight assholes. Featuring a bunch of girls new to the big screen, busty fave Alix Lakehurst and Sadie Berry in a hot interracial scene. You'll love the way these big girls move onstage and fuck backstage!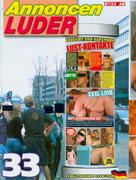 700 MB
Sought and found, we lurked into German bedrooms and gathered private sex sessions of lecherous couples. Everything is well and good behind the scenes!
These couples are more than happy to show you just how frisky they can get behind closed doors! One after another the women take messy facials!


763 MB
Big Big Babes 5 is tons of fun! With 1,200 pounds of action, there's more than enough of these babes to go around! The biggest and most beautiful girls fuck for you, so you can watch these mammoth gals get down and nasty, as nasty as anal! Shannon, Exoctic, Ruby and Ricciana beckon you to cum watch them in all their extra large glory! Dare you deny them?


1.84 GB
Why do I want to stick my dick up some fat chick's ass? Because that fucking ass is so fucking HUGE! And any slut that loves to eat as much as they do, has got to love double helpings of non-stop sex, like I do! That's why I'm gonna butt-fuck a big… Fucking FATTY!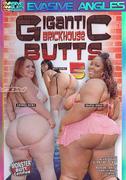 2.03 GB
Well lets C here- you want giant? Well u got it start wit Scented Kisses who has an 80 inch plus ass, haha! That's right and she wants u to C if u can handle it! Next we have Victoria, just 18 wit so much ass she can barley walk right! Plus super star Booty Licious makin music brand new ultra sexy sweet Bunny is here for the first time! She's bright white and so round so juicy and she has huge double D breasts! Plus giant Nikki-6'1″ and 240 lbs!

1.45 GB
You've got to be one sick motherfucker to get into this shit. So if you are, this tape's for you. We've got more fat slobs than you'll ever see at a hot dog stand. These skanks have been hit with the ugly stick not once but twice. Sounds good, doesn't it? Get help or get this tape. You sick bastards.


902 MB
Hot fat chicks take it hard!