Grannies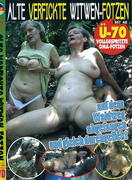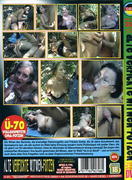 699 MB
Very mature Euro ladies show that they are still hungry for hard cock in Alte Verfickte Witwen-Fotzen. They may be past their prime in the looks department, but when it comes to milking a cock dry, these dirty old dears show they are still at the top of their game.


1.36 GB
That`s the way you learn to Fuck!


953 MB
These old bitches are ready to have the cobwebs knocked off of their hairy snappers! We've got four hardcore scenes for all of you who dream about bangin' that little old lady you help with her groceries. Watch these GILFs disappear massive dongs down their throats before getting plowed by horny studs who'll apparently stick their dick in anything.

435 MB
They may be a little old, but they still have a sexual appetite that would rival that of a horny 18 year old! It's nice to see that age hasn't diminished the sex drive on these horny older ladies! Nasty grannies that want it all ways! I was just watching my grandma while she was fucking and sucking some guy and I suddenly realized "Hey, My Grandma Is A Whore"!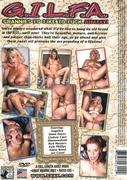 440 MB
You've always wondered what it'd be like to bang an old broad in the ass! Now you can find out! They're beautiful, mature, and hornier and nastier than chicks half their age, so go ahead and give these sweet old grannies the ass-pounding of a lifetime!


700 MB
Endlich einmal aktive Seniorinnen. Aber die hier spielen weder Bingo oder Bridge, sondern gabeln sich lieber junge Spunde auf und ergötzen sich an den unverbrauchten, kraft- und saftstrotzenden Schwänzen.

699 MB
Chi vedra questo film si ricredera sulle doti e qualità amorose delle ultra cinquantenni!!!! potrete ammirare splendide signore e madri di famiglie scopare come delle vere iene in calore …. giovani stalloni delizieranno le propie nerchie in questi splendidi buchi caldi e maturi…

1.05 GB
Wenn der Ehemann aus Altergrunden nur noch die Morgenlatte bekommt, wissen sich die Omas zu helfen. Wie die Schweine stopfen sich die Omas alles was hart ist in ihre verkommenen Locher! Auf solch geile Szenen wurden sogar ihre Manner mal wieder ran an die alten Fotzen!

1.36 GB
In case you haven't heard yet, I Fucked Your Granny. I licked her tits, spread her legs and jammed my big dick into her worn-out pussy. Wanna know the best part? I'm gonna do it again and again!


791 MB
They aren't through fucking yet!! These old babes still crave a hard cock!!