Grannies

791 MB
They aren't through fucking yet!! These old babes still crave a hard cock!!

734 MB
These are the hottest grannies in the world! They won't stop fucking just because of their high age. With their we dripping pussies they have no problems seducing hot and horny guys!


771 MB
Dirty grandmas fucking and sucking!

877 MB
Perversions of the famous German studio SG-Video. In each of the episodes involved a young girl and an elderly lady, a lot of sex and golden rain.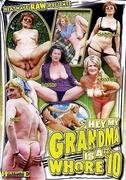 1.04 GB
Kristen, Agnes & Sue make me blow my load within minutes every time. No anal, good mix of positions and every horny granny takes facial cumshots from the young studs.


2.04 GB
Es ist unglaublich, mehr 4 Stunden Videos der reifen Frauen. Die schmutzigen Großmütter sind fertig, Sie verrückt zu machen. Diese reifen Frauen verpassen keinen Fall, der sie mit dem Mann zurückführen kann und sie werden allen machen, damit dieses Treffen von Sex zu Ende gegangen ist!


2.04 GB
Even the most mature Japanese woman still have sexual needs they need fulfilled. These Japanese Grannies are ready to lure men back to their house and pleasure them with s of experience.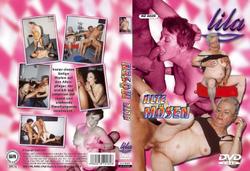 641 MB
Immer dieses lastige Warten auf den Altenpfleger, der endlich mal untenrum aufraumt und starkende Eiweisspraparate verabreicht…

619 MB
Your old neighbourhood slappers, gagging for it need fresh bouncing stiffies deeply in furry cunts. Brush them off, jack'em up, screw'em through, piss over them, bump your dick in their chops and then… jerk off!

998 MB
Watch vintage sexpots exercise their insatiable lusts in every configuration possible. These highly erotic seniors suck and fuck with gusto and experience. Man tools, tongues, toys, twats and a half -century of screaming orgasms rule these grinding grannies!